Orpheus/Adam and Jesus as Lord of Beasts

1. Orpheus/Adam on a fifth-century ivory in the Bargello Museum, Florence.

2. God the Father (or Jesus ?) as Lord of Beasts on a late-twelfth century capital in the church of Sainte-Radegonde in Poitiers.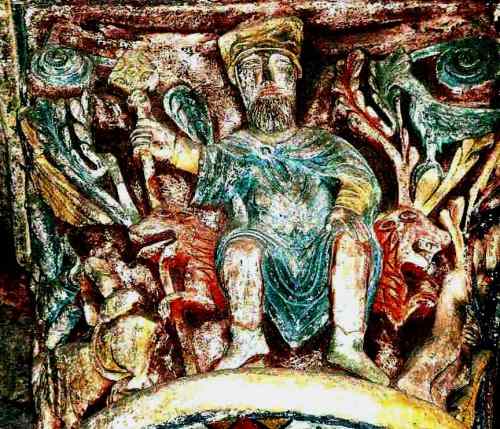 photo by Tina Negus

3. The Lamb of God ruling the beasts on a twelfth-century tympanum at Parwich (Derbyshire).
On the right is a wolf - probably the Nordic Fenriswolf - and at the bottom are two snakes
as if one referred to Biblical myth and the other to Midgaardsormen of Norse mythology.
The pig at the top could be the symbol of lechery and lust.
The bird perched on the Lamb's head (?) could be the Holy Ghost - or a peacock,
symbol of Life Everlasting.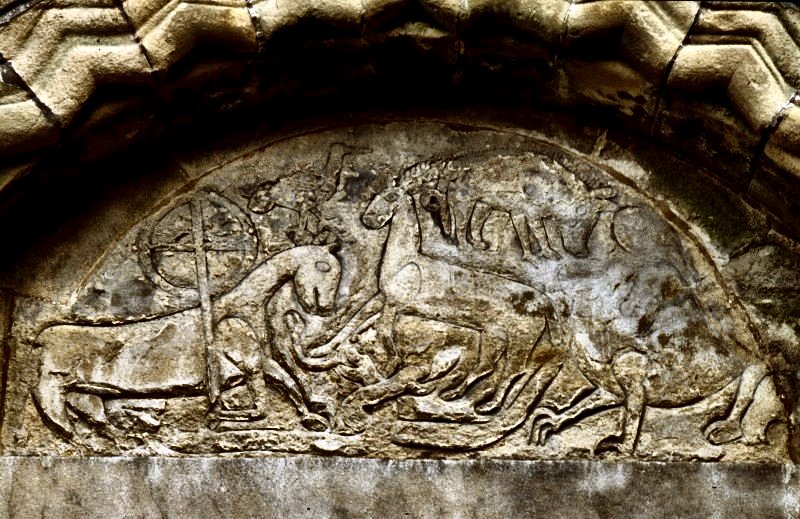 photo by Bob Trubshaw

4. A self-portrait as Adam, based on these and related images.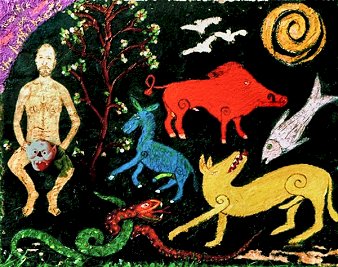 5. Masaccio's pseudo-realistic - and erotic - Expulsion of Adam and Eve from the Garden of Eden
also in Florence.