Sur le site même de l'ancienne abbaye, les seuls vestiges importants sont deux colonnes massives et pré-romanes.
On the actual site of the abbey, the only significant remains are two massive, pre-Romanesque columns.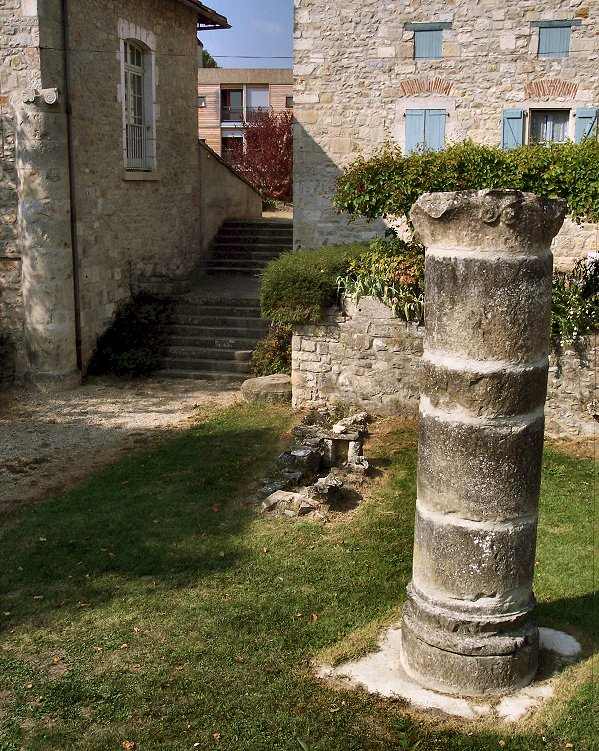 Derrière la colonne la plus proche : le presbytère. Derrière ceci : la Maison de Retraite. A gauche : l'école maternelle.
Behind the nearer column is the Presbytery. Behind it the Old People's Home. To the left is the Nursery School.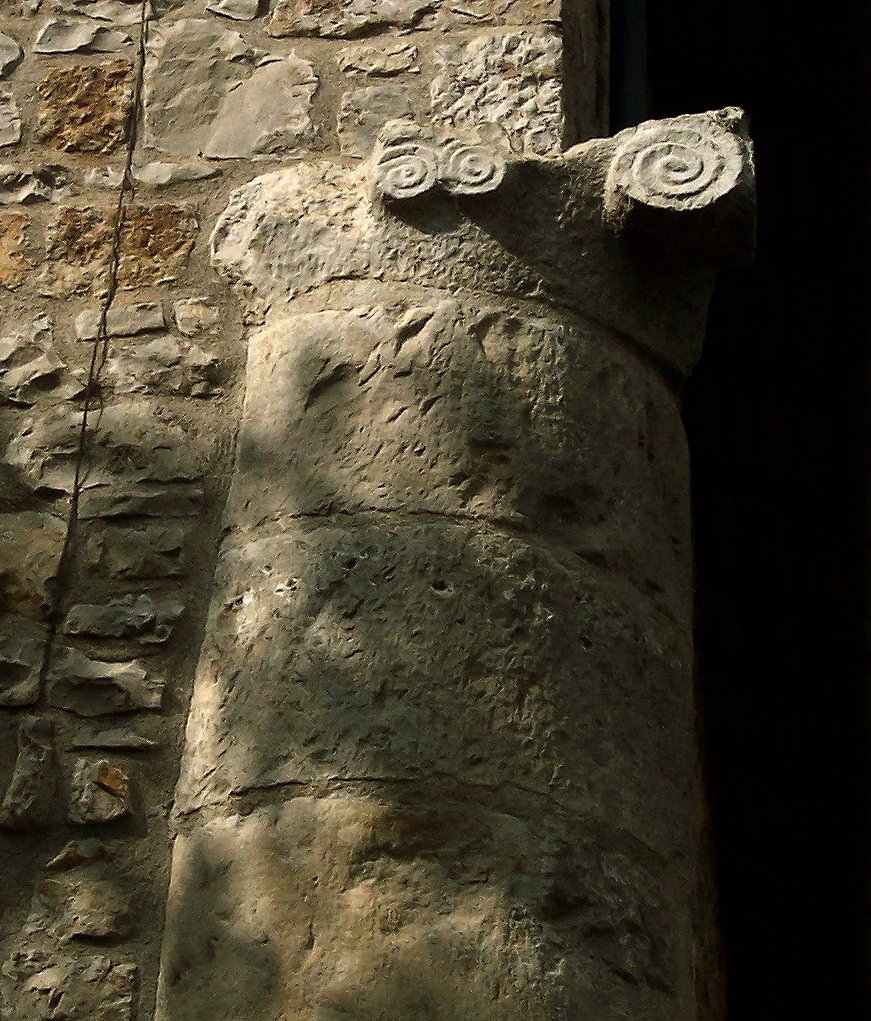 a more unusual relic
un vestige beaucoup plus rare
text by Anthony Weir, Dissident Websites, www.irishmegaliths.org, www.irishmegaliths.org.uk, www.beyond-the-pale.org.uk, and author of IMAGES OF LUST