La Seu d'Urgell (Lleida)
Male exhibitionist apes in the abbey cloister.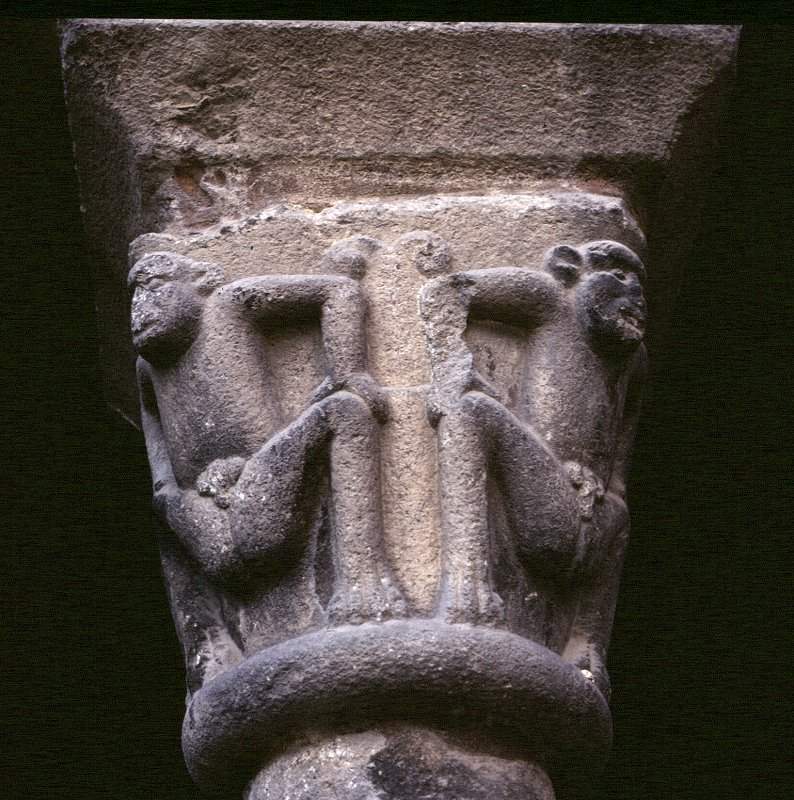 Click to see Luxuria as a Mermaid on the door to the abbey church. >
Compare with this superb baboon-corbel at Mailhat (Puy-de-Dôme)...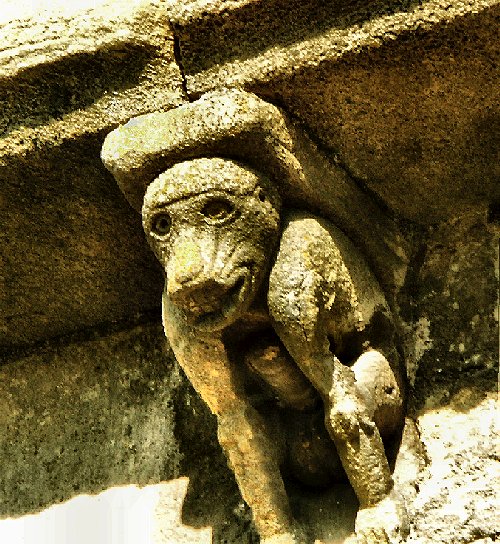 photo by Joël Jalladeau


...and with the single chained ape at Droiturier (Allier) menaced by an infernal monster.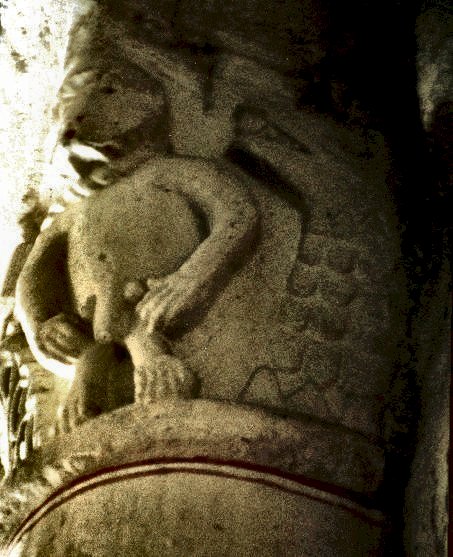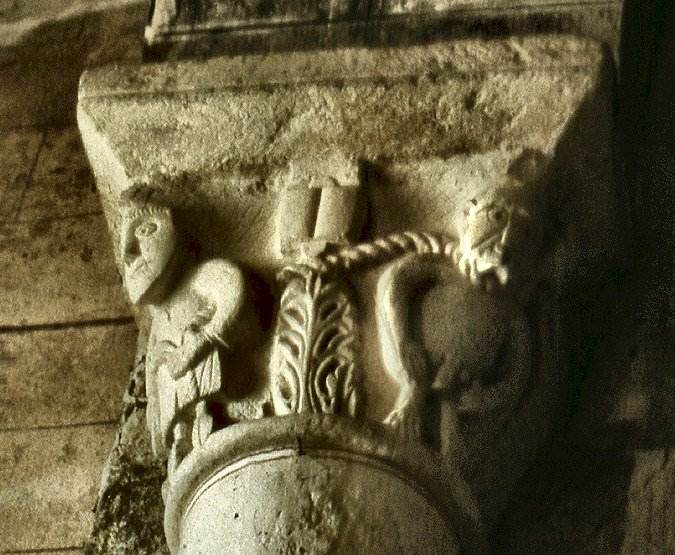 A bear and the legs of a human of indeterminate sex on the church tower at Aston Somerville in Gloucestershire.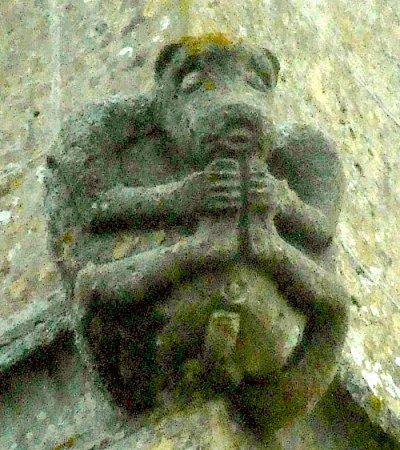 Another bear on another corner of the tower.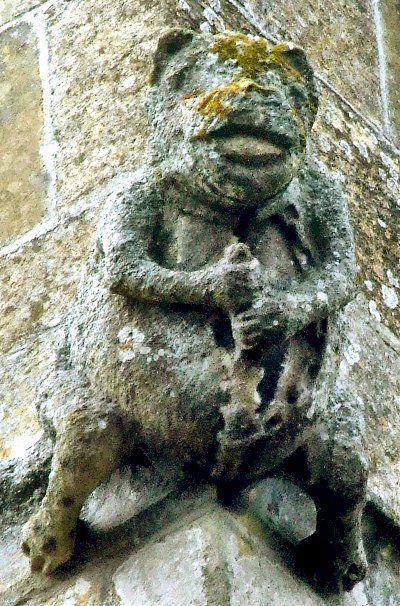 photos by Tina Negus

A female bear (or a sow) on the tower at Alloué (Charente).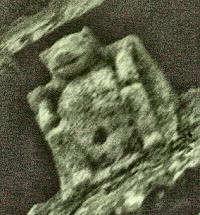 A masturbating monkey on the Durga Temple at Banaras (Benares, Varanasi), India. 18th century.