Grotte de la Magdaleine des Albis, Penne-de-Tarn

[1:25.000 Sheet/Feuille 2141 E]

Three of the five engravings in the palæolithic cave - close to the river Aveyron - which may have
sheltered for a time the Cathar* victims of the most appalling pogrom of French history:
Horse, Reclining Woman and Bison.
Trois des cinq bas-reliefs de la grotte paléolithique riveraine, qui, peut-être, a abrité pour un petit temps, les victimes
Albigeois** du pogrom le plus épouvantable de l'histoire de France:
Cheval, Femme Couchante, et Bison.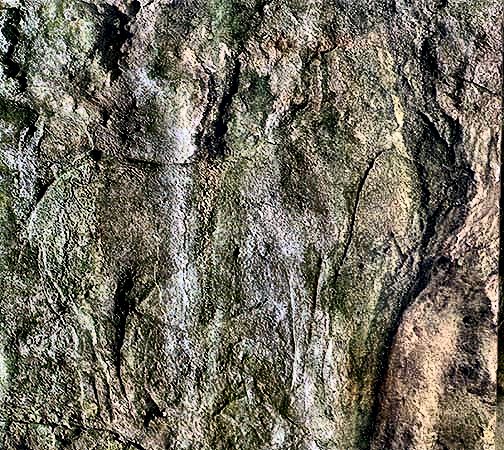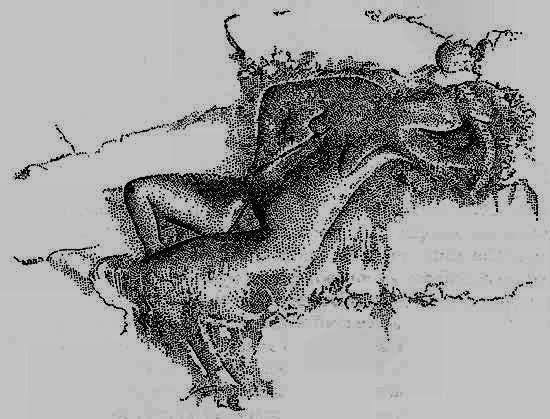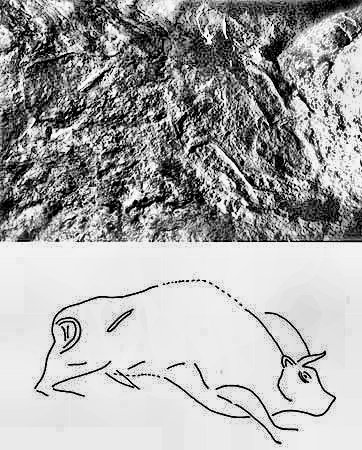 Les archéologues ont daté les bas-reliefs il y a 15.000 - 25.000 ans.
Le nombre de visiteurs à la grotte est limité, par considération des besoins de conservation du site;
prix par personne: €20 pour une visite, avec guide, d'au moins une heure.
These engravings are from 15,000 to 25,000 years old.
The number of visitors to the cave is strictly limited for conservation reasons.
A guided tour of at least an hour costs €20 per person.

An engraved stone rod from the cave, showing a lion sticking its tongue into the top of a man's serpentine penis.

A 'phallic object', possibly a dildo, from nearby Bruniquel.
Drawings by George Taylor, after Marshack 1972.
* The Cathars did not have vainglorious churches,
but used natural features and private dwellings for their rites.
** Les Cathares ne construisèrent pas d'églises orgueilleuses,
mais utilisèrent des abris, des bosquets, et des maisons privées pour leurs rites.