Bruniquel (Tarn-et-Garonne)

On the rear left-hand corner of a 15th century house in the rue du Mazel which goes up to the castle,
this well-preserved gargoyle was a surprise discovery on my umpteenth visit to the village, which is a few kilometres downstream
from Saint-Antonin-Noble-Val.
A l'angle N-O d'une maison du XVe siècle dans la rue du Mazel qui monte au château,
cette gargouille en état superbe était une découverte insolite après plusieurs visites au village,
qui se situe quelques kilomètres en aval de Saint-Antonin-Noble-Val.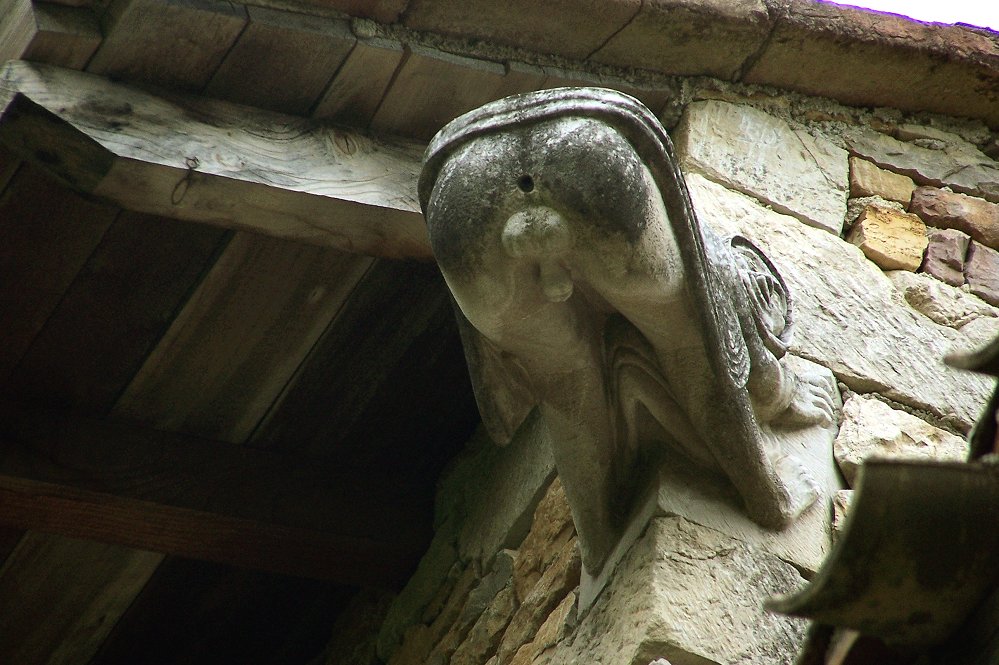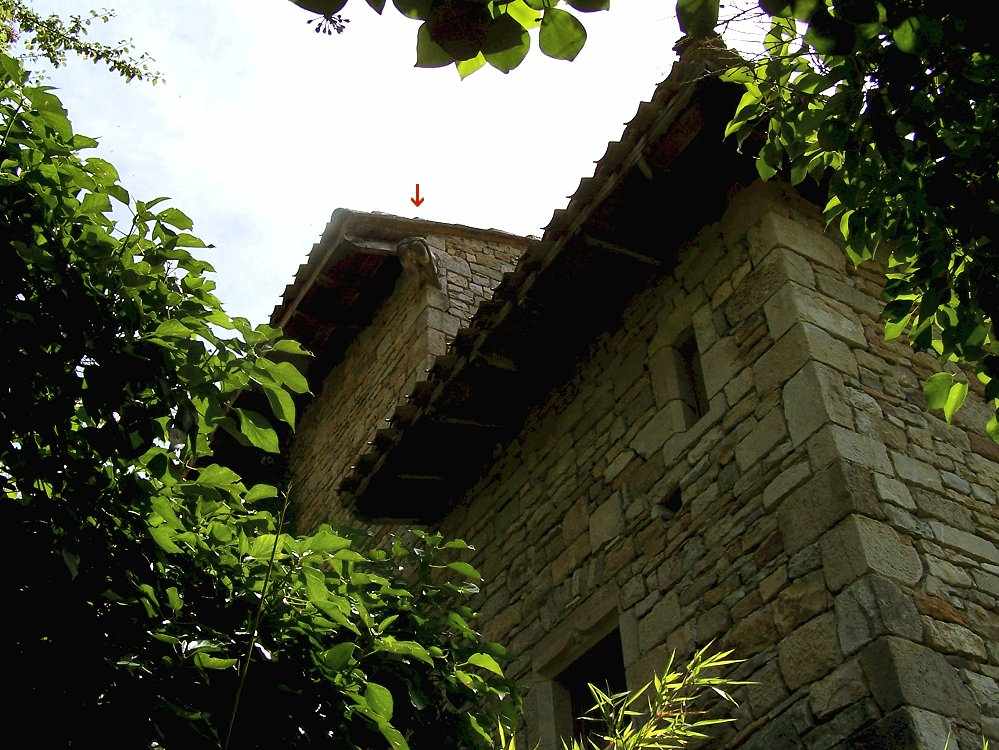 Compare with a water-spout at Lyndon (Leicestershire), photographed by Tina Negus.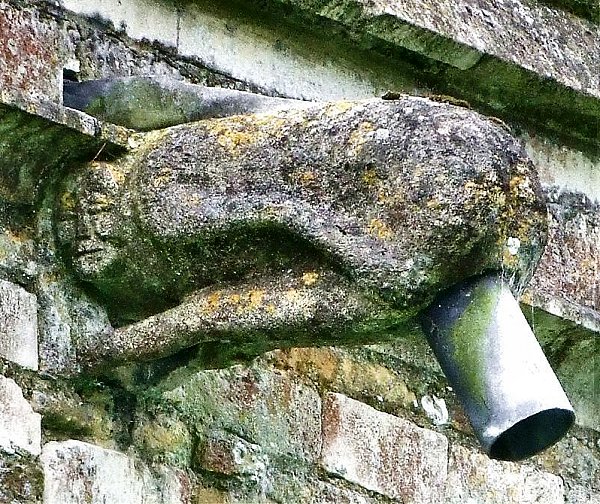 The mullioned windows of the house have other, much smaller grotesques, carved by a different, more recent, hand.
It is just conceivable that the gargoyle came from the large abbey at Saint-Antonin, sacked by Protestants at the beginning of the 17th century.
Les fenêtres à menaux de la maison portent autres sculptures grotesques, plus petites, d'une autre main, plus récentes.
Il est possible qu'on a apporté la gargouille de l'abbaye de Saint-Antonin, détruit à la fin des guerres de réligion.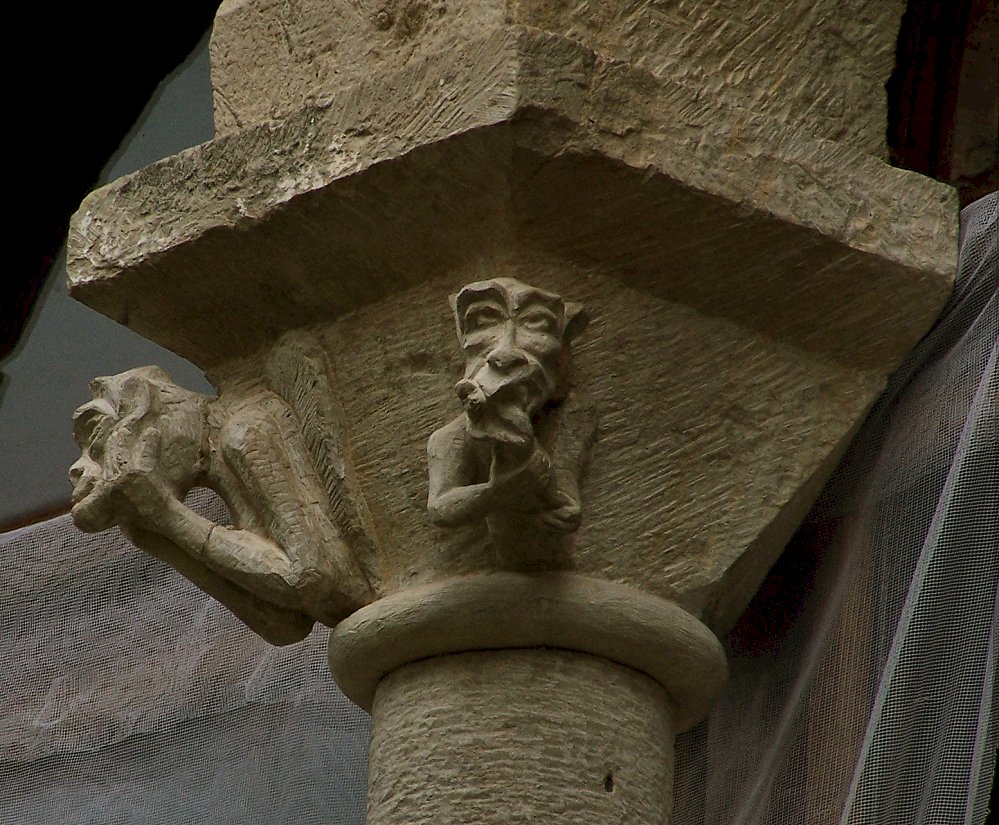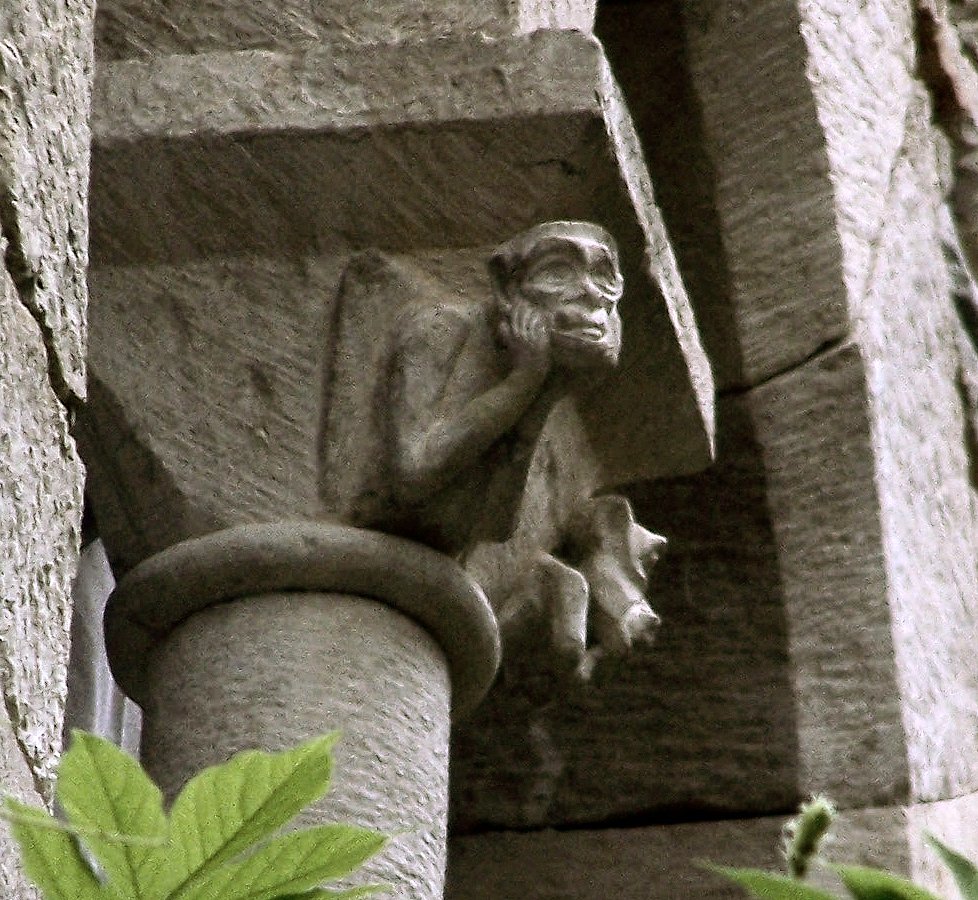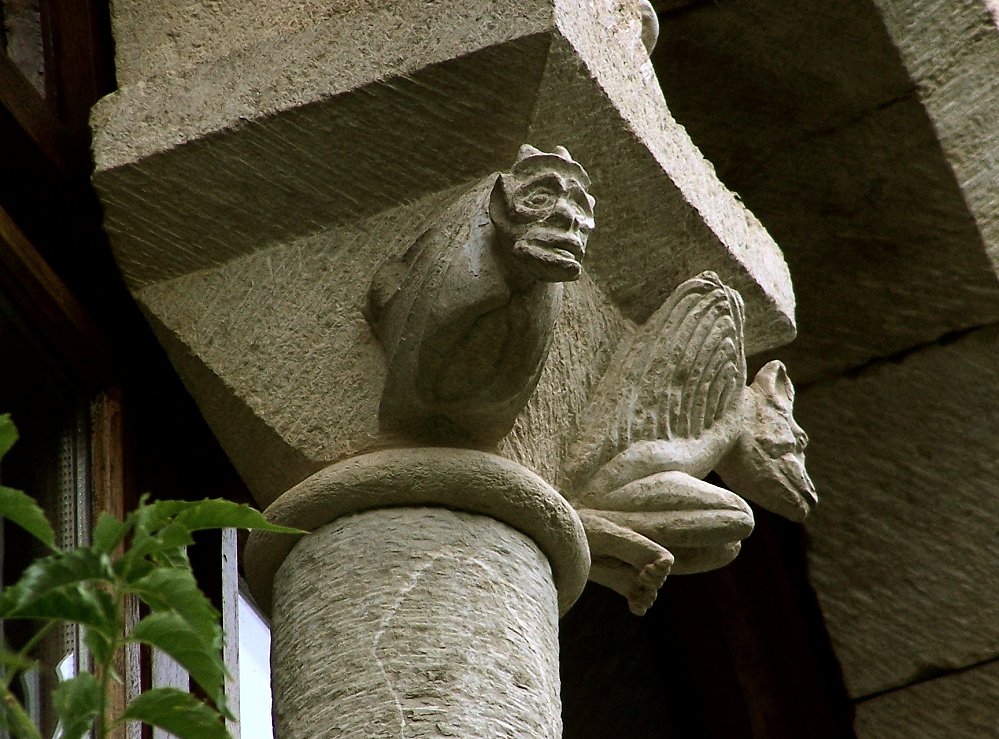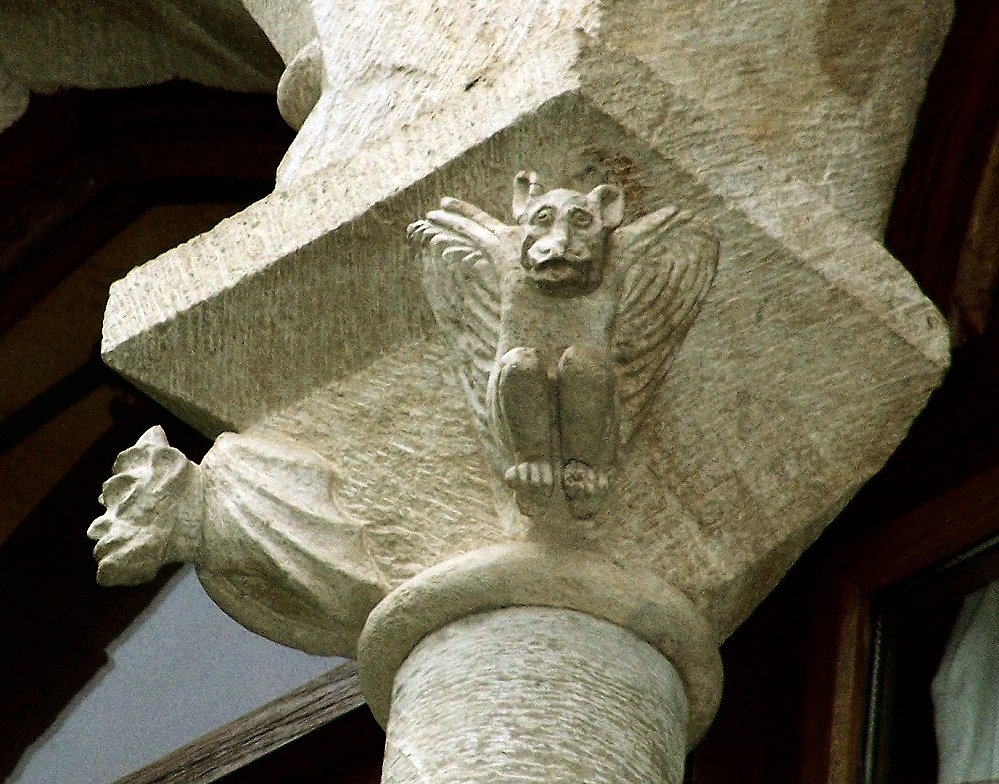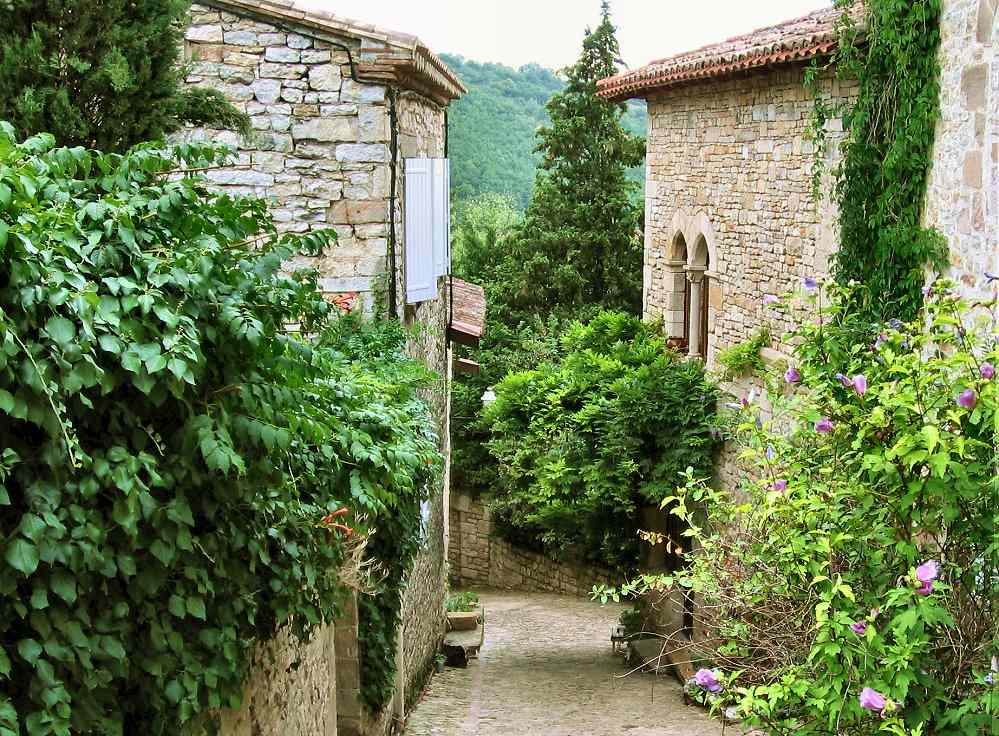 La rue du Mazel.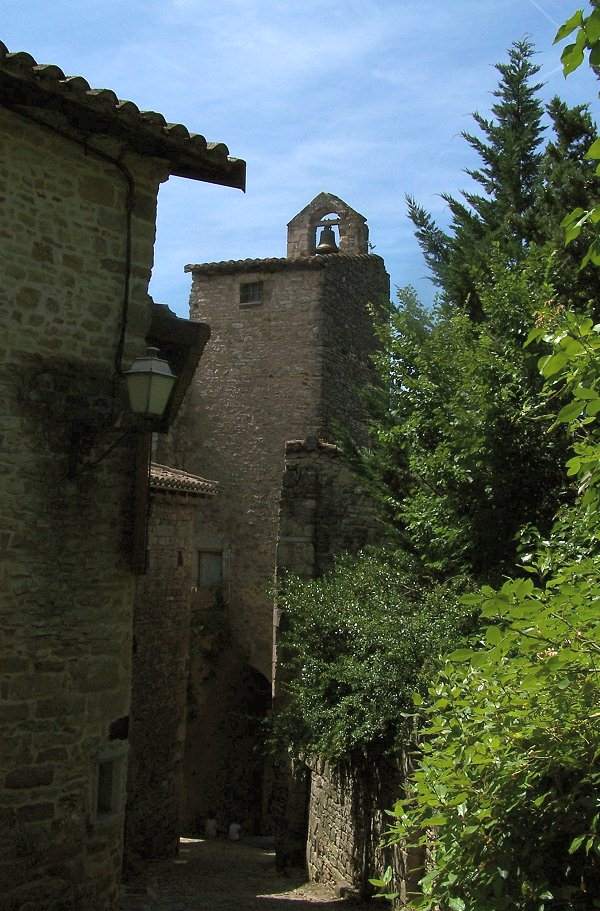 Bruniquel was famous for its saffron up to the First World War.
Bruniquel était renommé pour le safran jusqu'à la première guerre mondiale.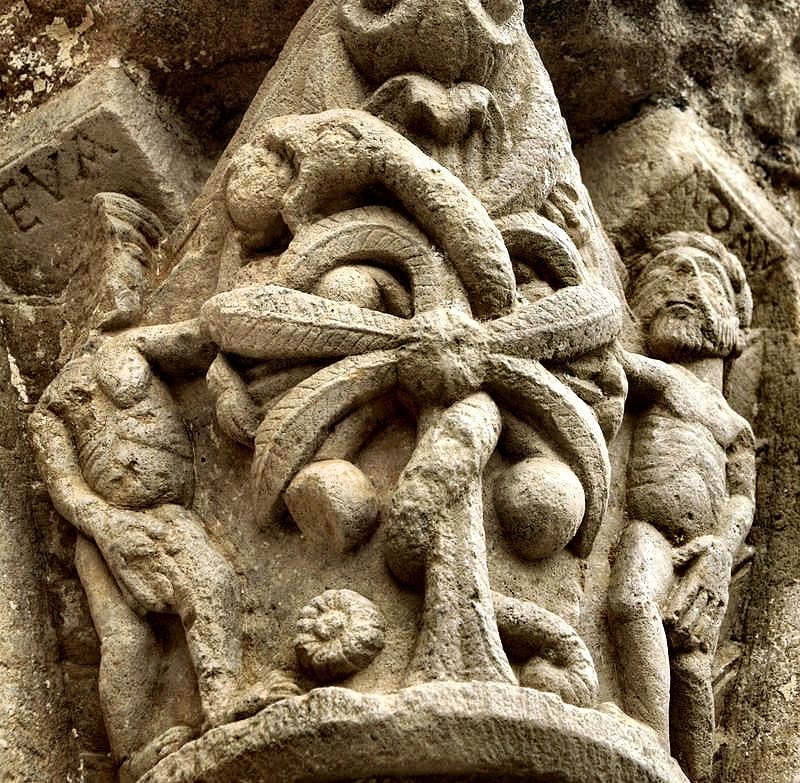 L'église Saint-Maffre, The Fall and the Expulsion from the Garden of Eden.
Note that the Serpent has an apple in his mouth.
La Chute et l'Expulsion d'Eden (XIIe siècle)
A remarquer : la pomme dans la bouche du Serpent.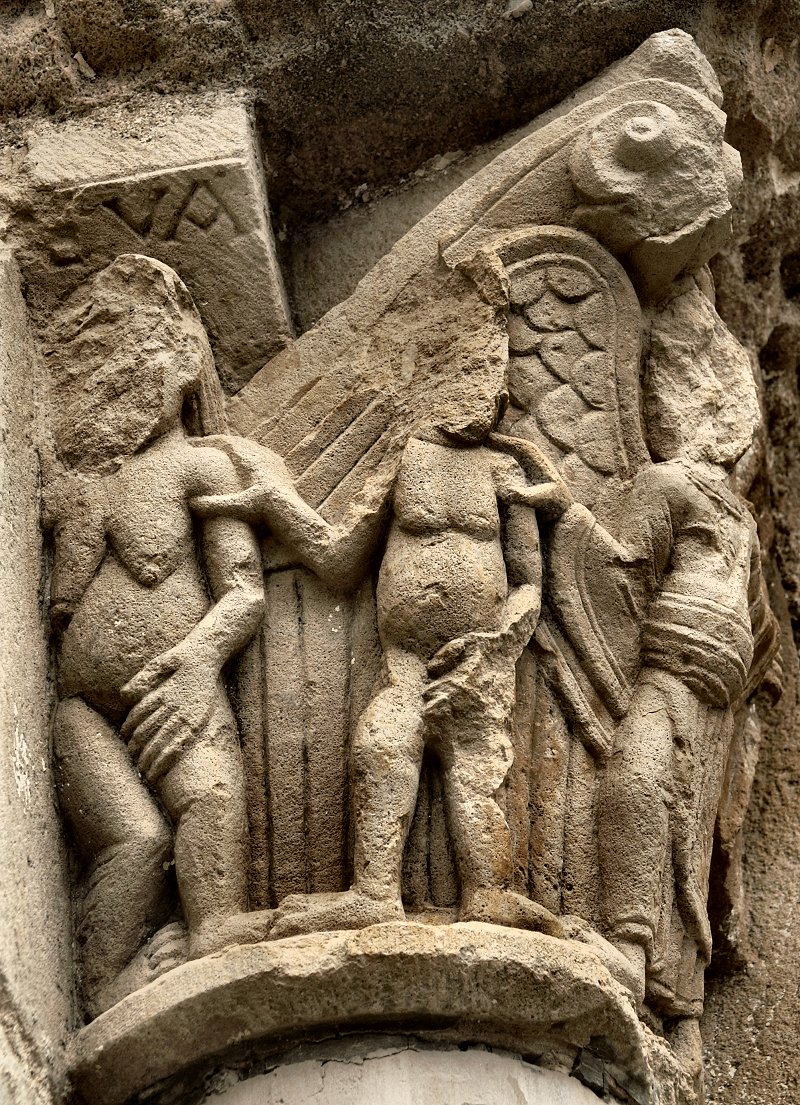 Click to see palæolithic and phallic engravings in and from the nearby cave of la Magdaleine des Albis, Penne-de-Tarn.
Cliquer pour voir des gravures paléolithiques et phalliques dans et de la Grotte de la Magdaleine des Albis, Penne-de-Tarn.