Ballyfinboy Castle (Tipperary)

Carved in false relief, the wrinkles and paps or dugs of this fine quoin-figure are poorly-delineated or weathered,
but the clitoris seems to be well-indicated.
Compare the false-relief carving at Dunnaman Castle.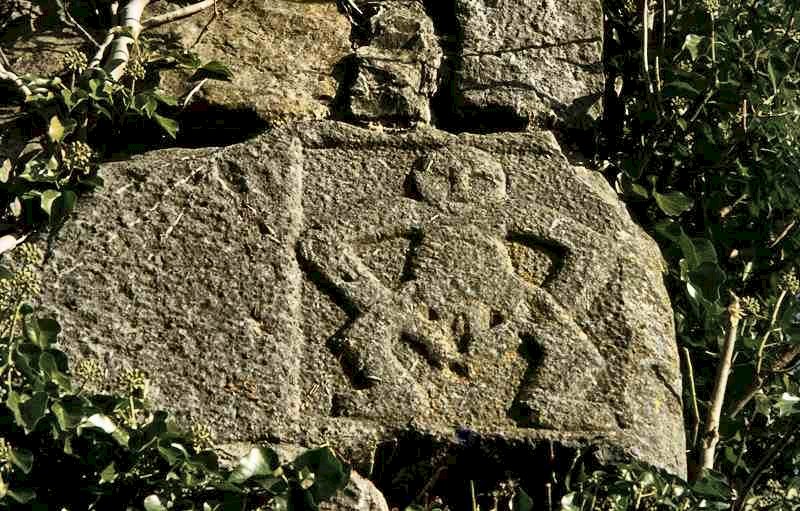 This, along with the one at Kiltinane, was one of the first exhibitionists mentioned
- in the Ordnance Survey Letters of 1840.