Denton (Lincolnshire)

I am not sure, but I think this church is 14th century (Late Perpendicular, like Aldsworth, Gloucestershire.
These two remarkable and late carvings are so strongly reminiscent of corbels on churches in Saintonge
(Charente, Charente-Maritime) in France, that they might be composite copies, carved on the return home
from the Pilgrimage to Compostella, as one or two other exhibitionist figures were.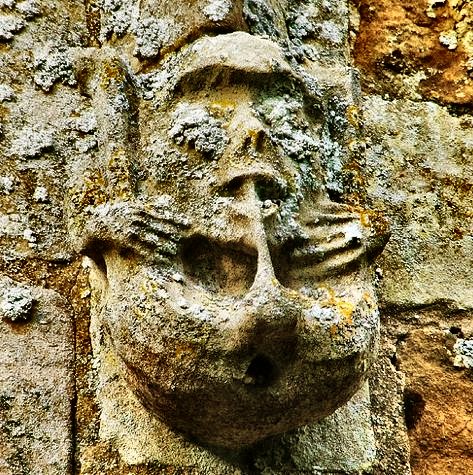 The acrobatic anal-exhibitionist penis-sucker above combines three powerful message-motifs,
and the anal-exhibitionist mouth-puller with trilobed beard is almost as extreme.
Note the beetling brows which are a feature of 14th-15th century grotesques.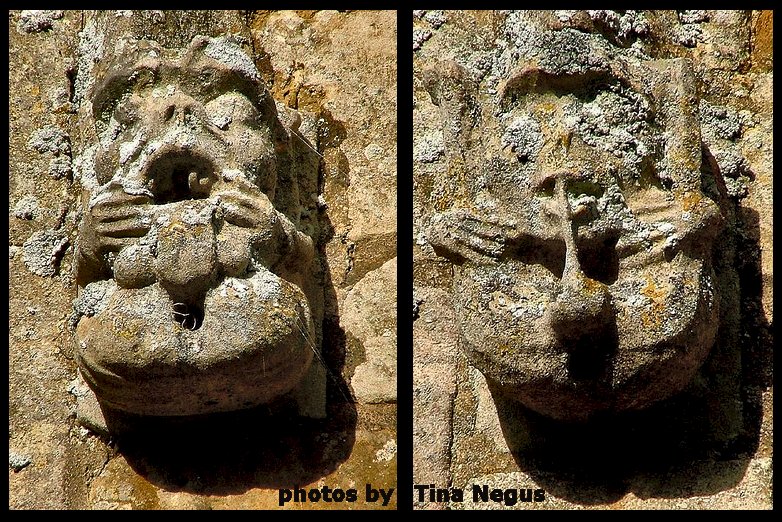 Compare with an enthusiastic carving at West Knoyle in Wiltshire...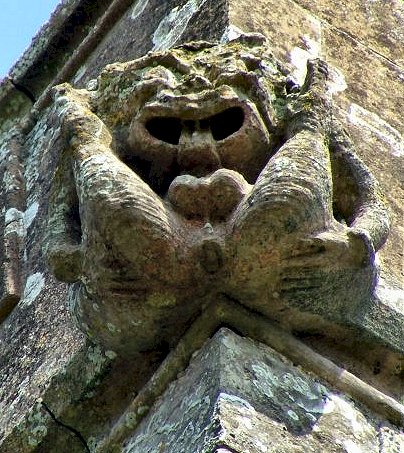 and with another self-fellator on the 14th century church tower at Horninghold in Leicestershire.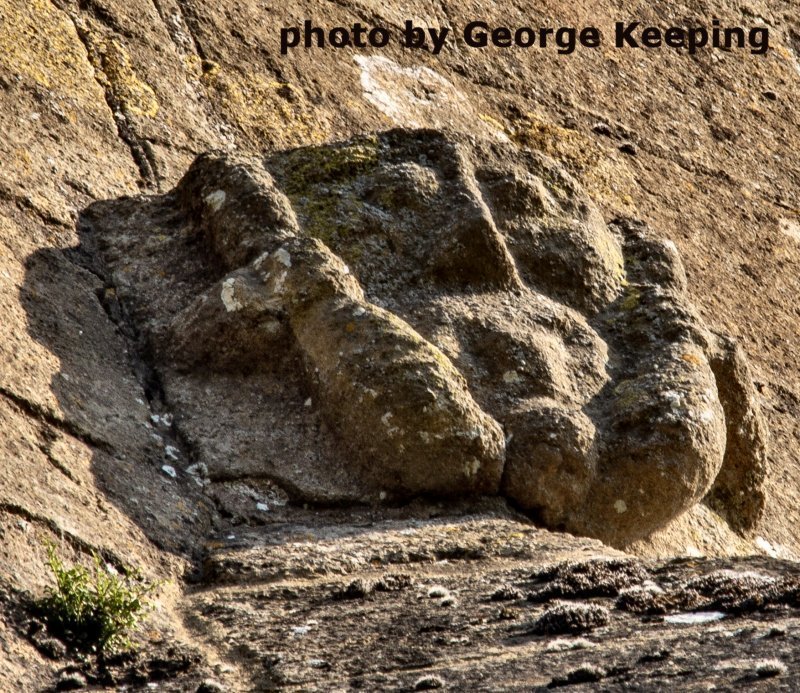 photo © George Keeping