Drogheda (Louth)

This figure was attached to a 19th century house, and by the 1970s was looking rather sad.
It is now in the town museum.
On this historic photo it is hard to see the vulva.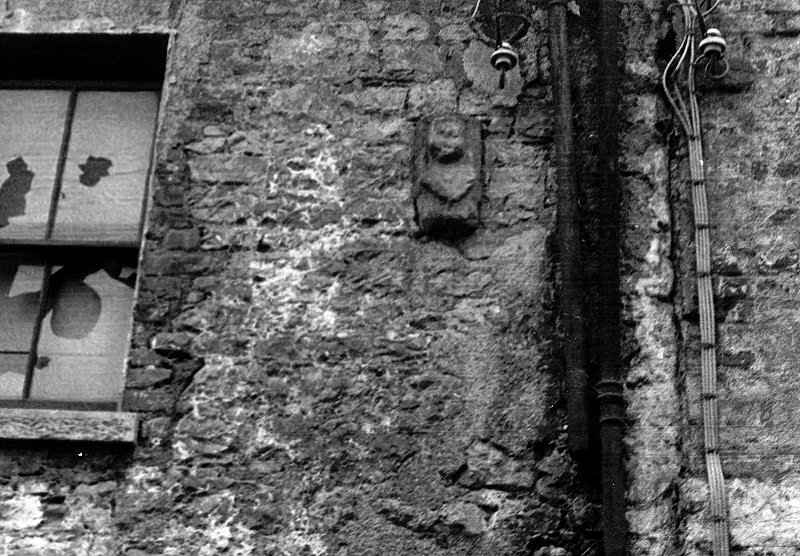 It is worth comparing the above figure with one in a street flanking the market at Caussade (Tarn-et-Garonne).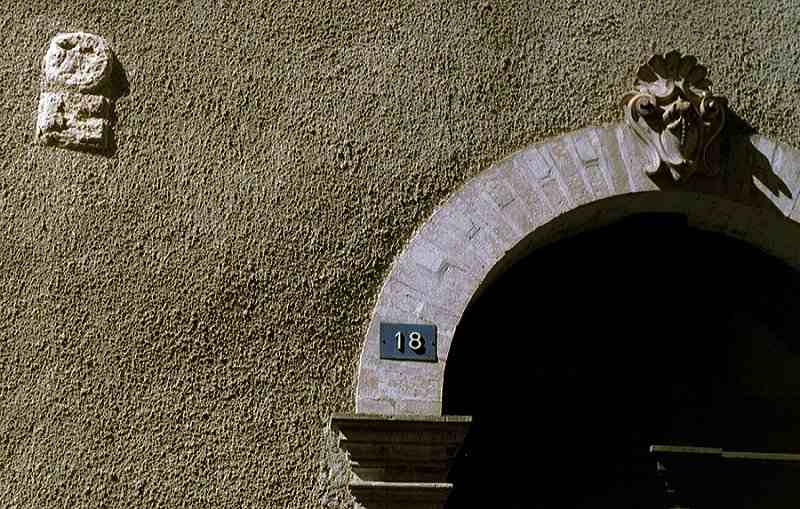 This figure may or may not be exhibitionist, but it is certainly in the style.
It is in two parts and the lower part has been wrongly placed: it should be turned 90° to the right
so that the stumpy legs hang down.
I know of only one other French figure which might be related to the sheela-na-gigs: 'Le Dieu Accroupi',
a relief on a 13th century tympanum at the Ferme du Moulin l'Abbaye, Saint-Martin-lès-Boulogne (Pas-de-Calais).
It is a massive squatting figure some 70 cms high with its hands on its knees, wearing a slit skirt
and flanked by two dragons whose heads have been broken off. Remarkably, it has large ears,
setting it somewhere between the Romanesque Luxuria figures and the insular exhibitionists.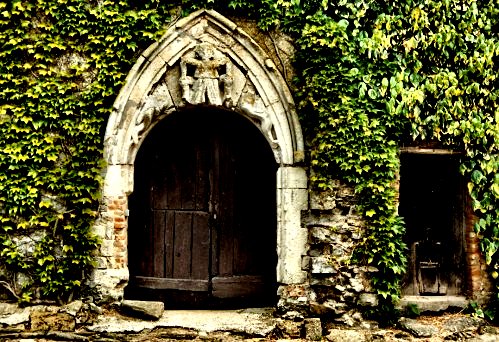 << On désigne communément cette œuvre assez frustre sous le nom de « Dieu accroupi » ou « Le Bon Dieu croupi ».
Des érudits ont cru y voir un dieu gaulois mais il est vraisemblable que l'artiste ait voulu représenter un Père Eternel assis,
foulant l'aspic et le basilic. De plus, de chaque côté, le long de la voussure, rampe une chimère, la tête tournée vers Dieu. >>