Fontaines d'Ozillac (Charente-Maritime)


A fine and undamaged example of Romanesque minatory corbel-sculpture at its most sophisticated and expressive.

Acrobats were considered to be 'unnatural' or 'defying nature', and mouth-pulling was code for theatrical entertainment. So this corbel is telling the illiterate beneath that actors and tumblers are lewd and wicked people and will be damned eternally -so it would be better not to attend any of their performances.

A more recent photo, after cleaning.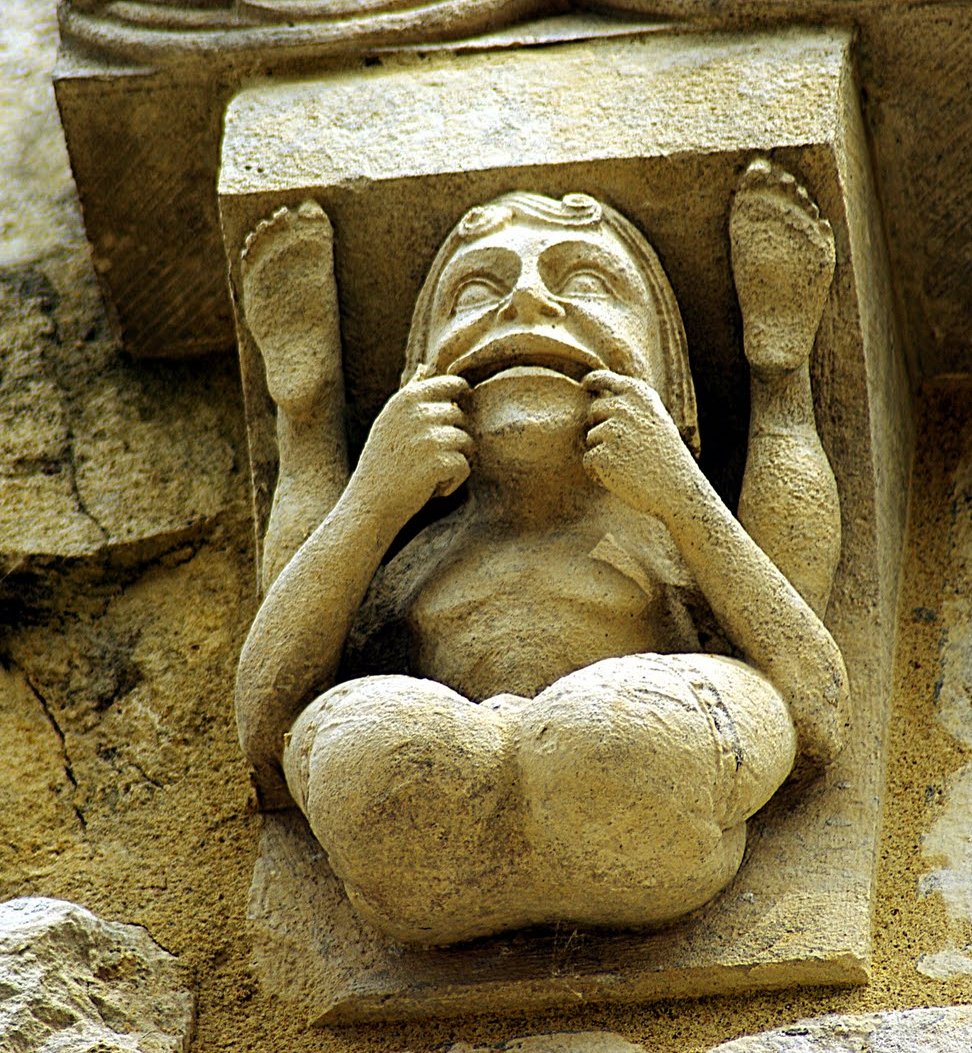 compare with a vulva-pulling acrobat at nearby Guitinières >
and a merely-acrobatic figure at Cefalù (Sicily) >

Also at Fontaines d'Ozillac is this corbel of a sinful couple.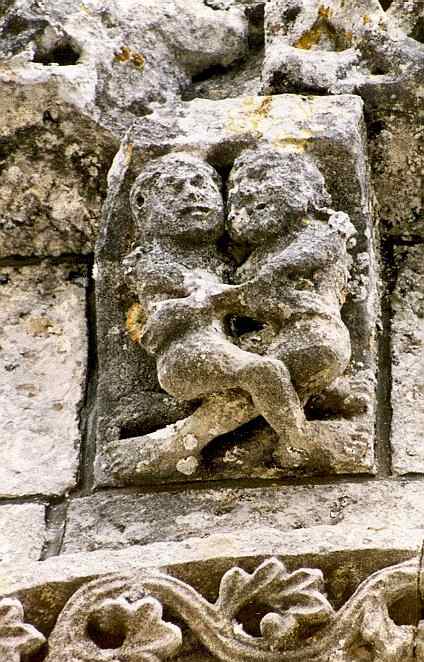 photo by Tina Negus