Two capitals at Passirac (Charente)

One is a scene somewhat similar to that at Kirknewton...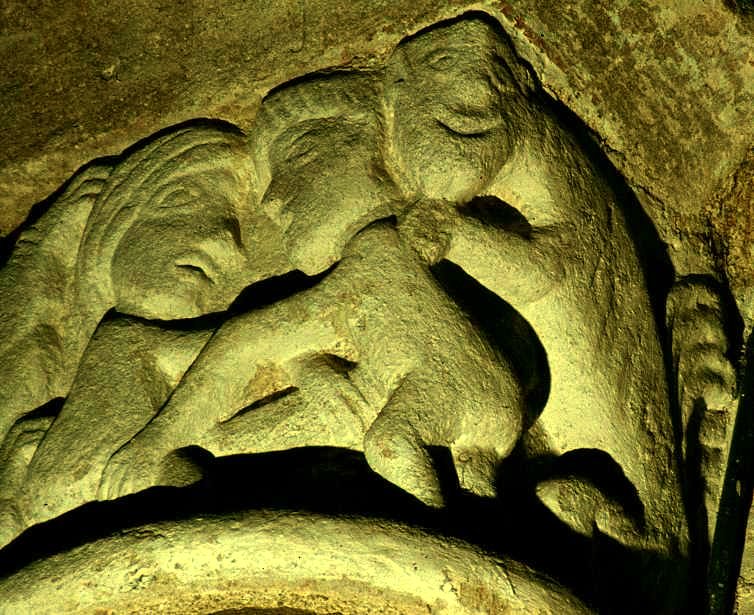 - a man grasps a woman's upper thigh and she grasps his huge erection,
while a bearded, human-faced lion attacks the man...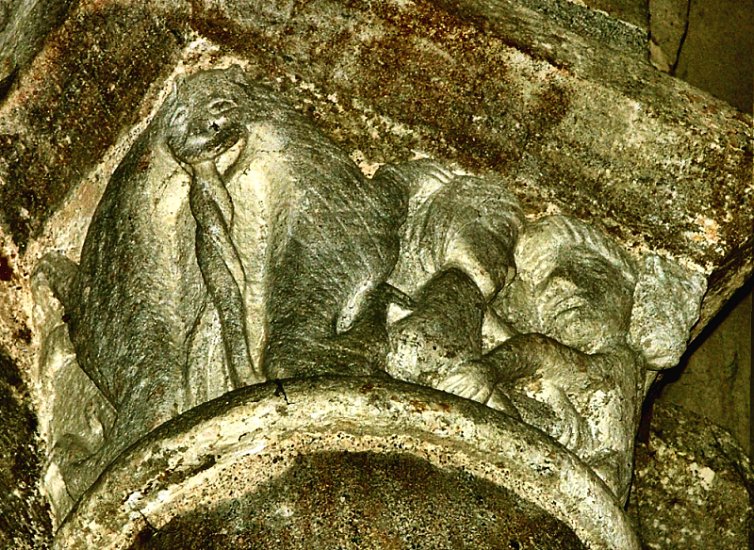 and a bicorporeal, snake-tongued lion paws the woman.
Compare this capital with an interior capital at Santillana del Mar (Santander)
where a man palpates a woman's breast while she manipulates his enormous virile member.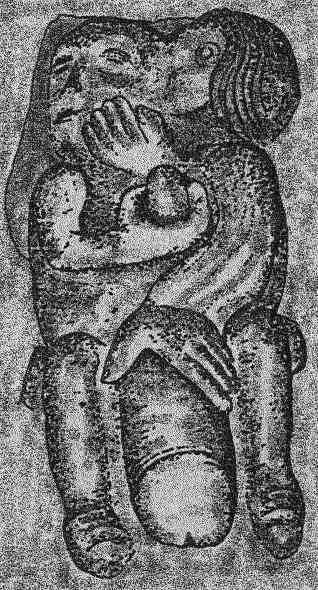 (after Cooke and García)

The other transept capital at Passirac depicts a man afflicted by concupiscence and being warned by heavenly hornblowers,
like those at Brioude
.

Thirty years later...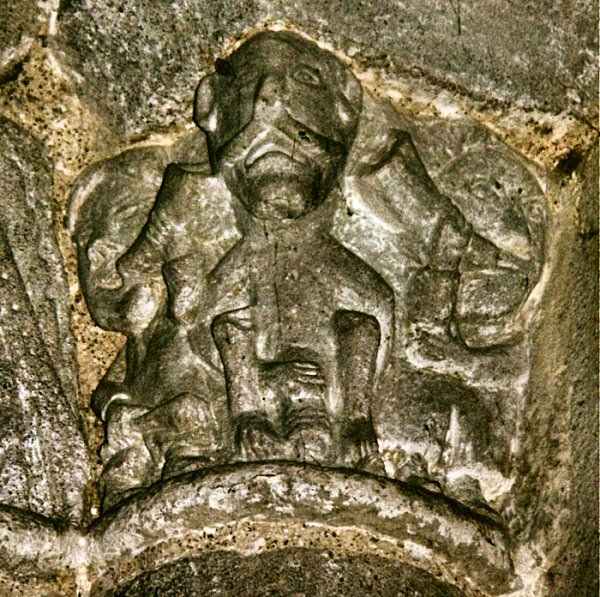 photo © Joël Jalladeau

Compare the above with two corbels at Moulins-sur-Yèvre (Cher)
where one figure sounds the Last Trump in the direction of a sinner being devoured by the jaws of Hell...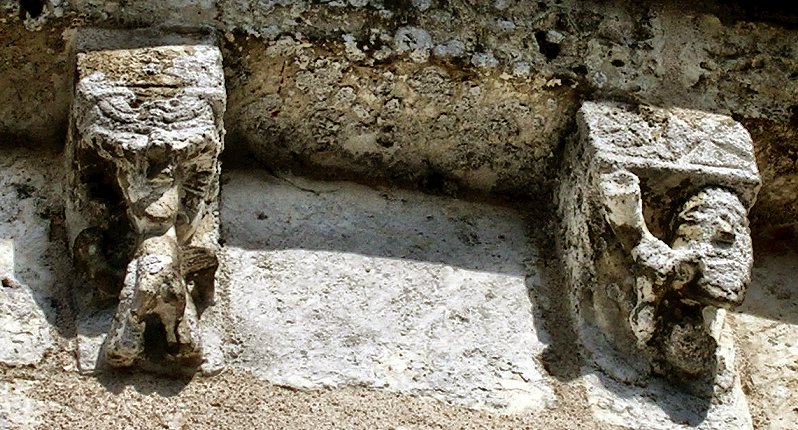 ...while at Lasvaux, Martel (Lot), the horn-blower blasts at a (broken) megaphallic exhibitionist...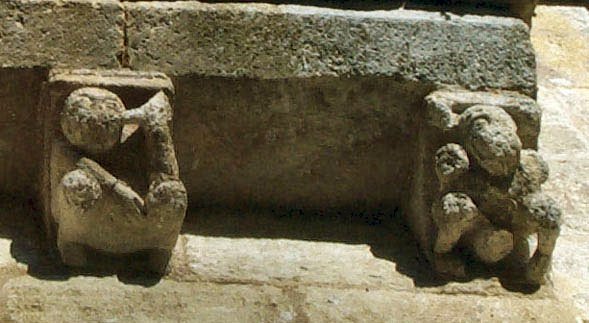 ..and at Bourbon-l'Archambault (Allier) two hornblowers mounted on rams
direct their blasts towards a devilish figure with raised skirts.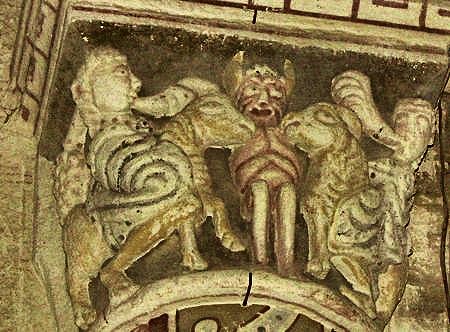 Other capitals in the same church feature heavenly musicians, including another (bearded) hornblower
who simultaneously plays a harp while seated on a stool.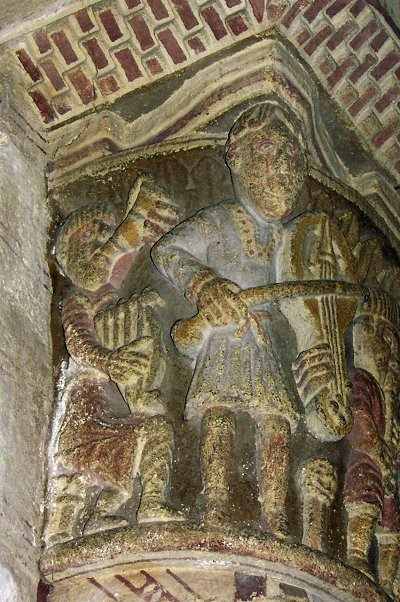 At Saint-Révérien (Nièvre), the dead arise from sarcophagi as two angels sound the Last Trump.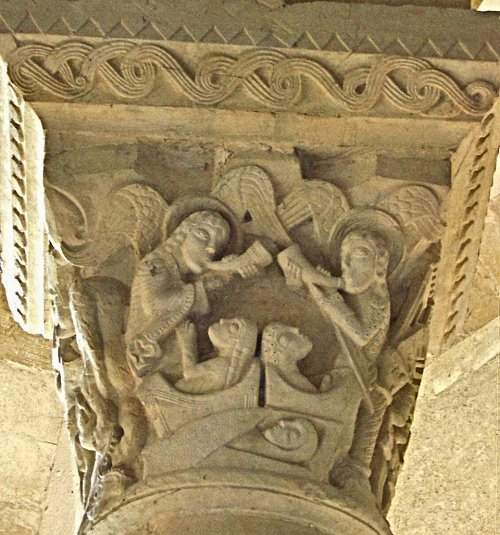 But at Oyré (Vienne), the trumpeter simultaneously pulls the long beard of a sinner.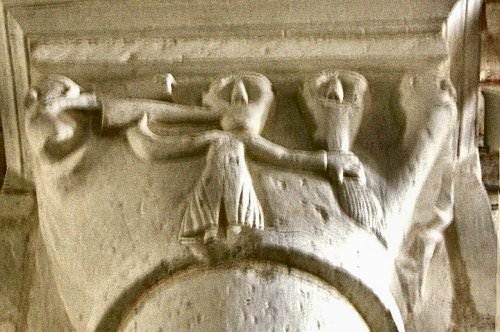 remerciements à Joël Jalladeau pour les dernières cinq photographies
Compare again with the entertainers at San Martín de Mondoñedo.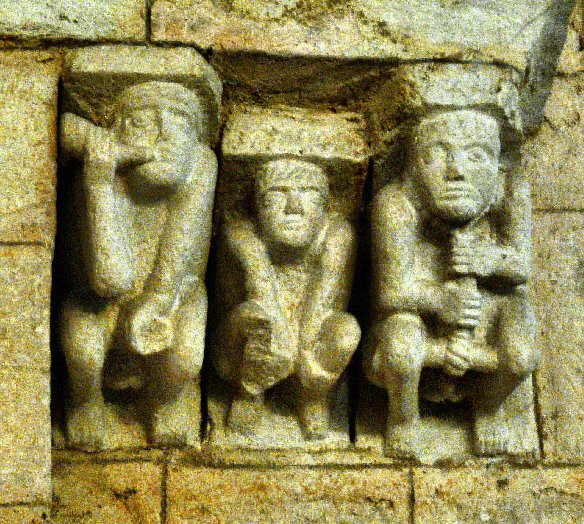 Yermo (Cantabria)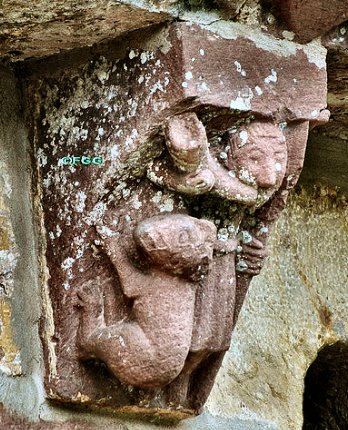 Santiago de Compostela, Puerta de las Platerías:
Adam and Eve with the Trumpeter of Doom beneath.
ú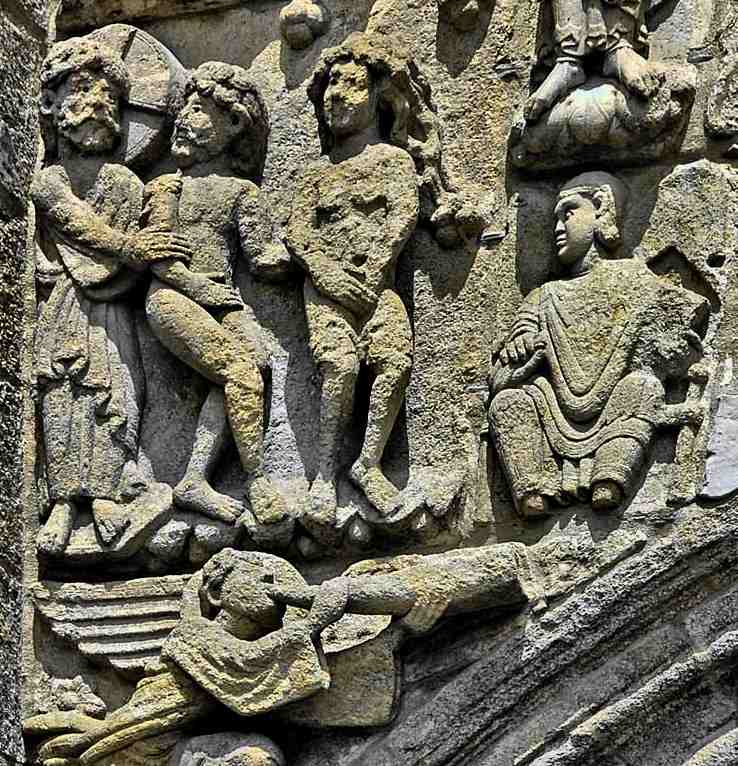 photo by courtesy of ParadoxPlace