Saint-Vivien-de Médoc (Gironde)

'The Mother of Many Sheela-na-Gigs' here shown in context as a frieze on the corbel-table of the apse
of a Pilgrim-road church just South of Soulac-sur-Mer on the tip of the Gironde Estuary.
Note the baldness which is a feature of many insular post-Romanesque figures,
and in strong contrast to most Romanesque figures which emphasise the tresses or headdress.
This dramatic change is inexplicable, but indicates some kind of shift in perception - or purpose.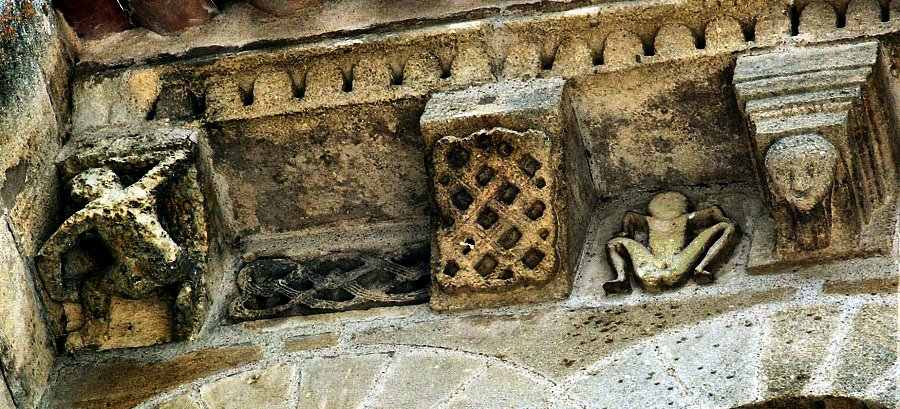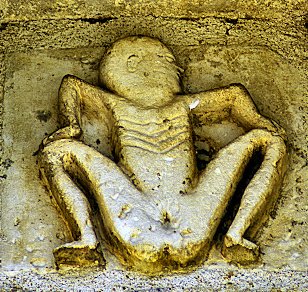 Compare the 'sheela-na-gig' posture of this 15th century monkey-figure on a Hindu temple at Candi Sukuh, Java,
whose only Hindu element is its hair.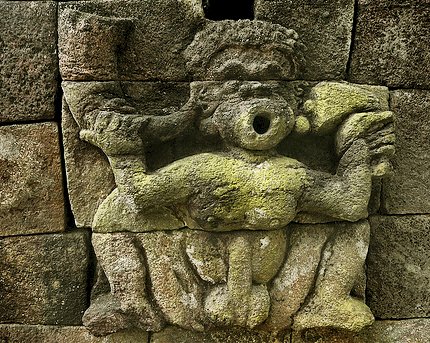 On another frieze at Saint-Vivien is a clothed man, squatting with his hands on his knees
in a similar attitude to the female exhibitionist.
On the left is a rather fine goat-head.
The female was, evidently, crudely carved with intent to symbolise utter perdition.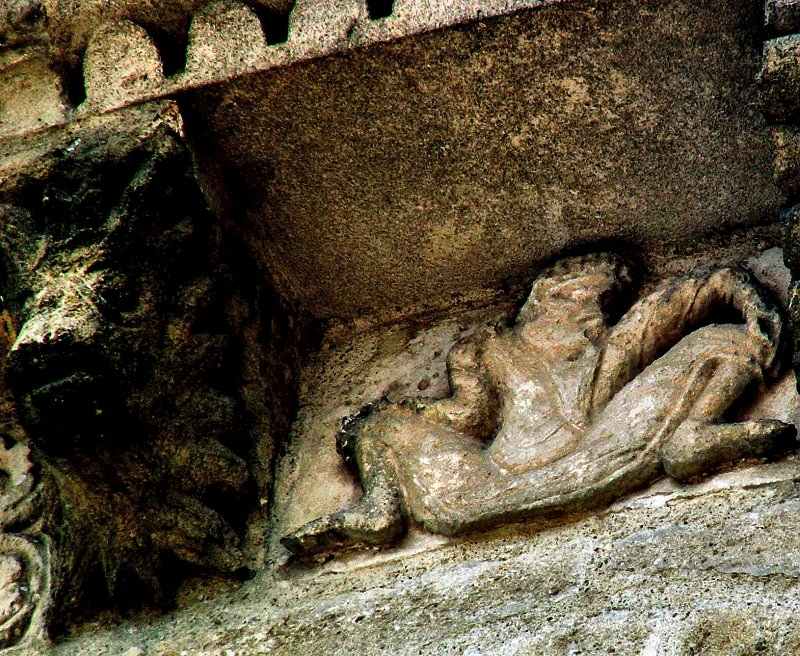 A fine, extremely miserable moustache-puller on another corbel.
Or else he is gripping two snakes ?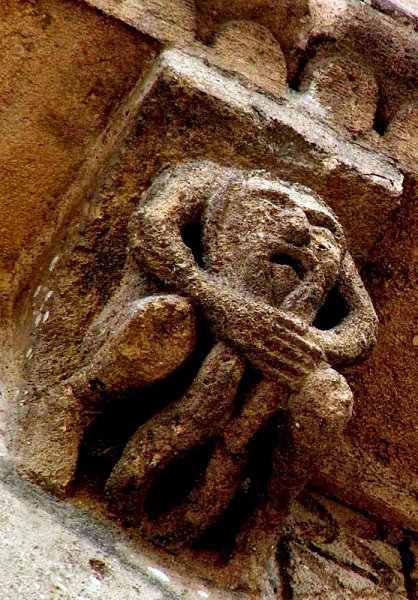 A window of the apse, with Cain smiting Abel (bottom left) and two more female figures, with tresses,
probably representing Luxuria.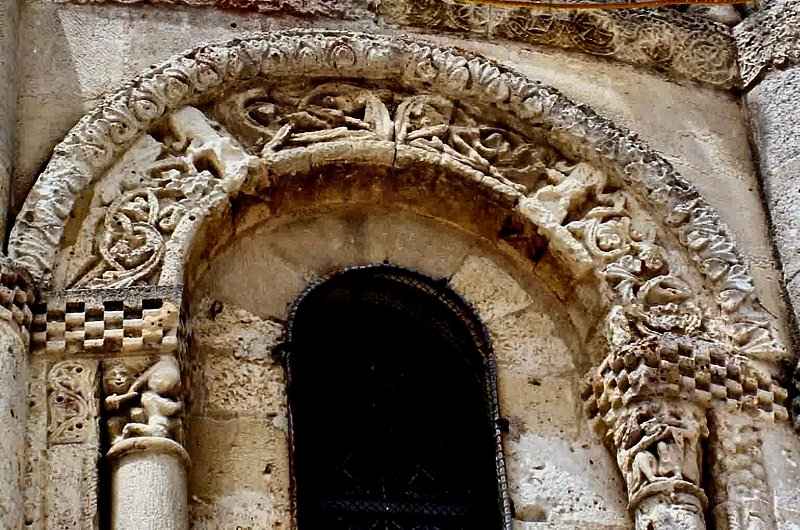 photos © 2006 by Julianna Lees