Santa Maria la Nueva, Zamora (Zamora, Spain)

As at La Seu d'Urgell, Luxuria is represented by a Mermaid in an acrobatic posture, but here she has a huge hole between her legs.
This carving is on the left-hand side of the doorway to one of new fewer than 21 Romanesque churches in the town.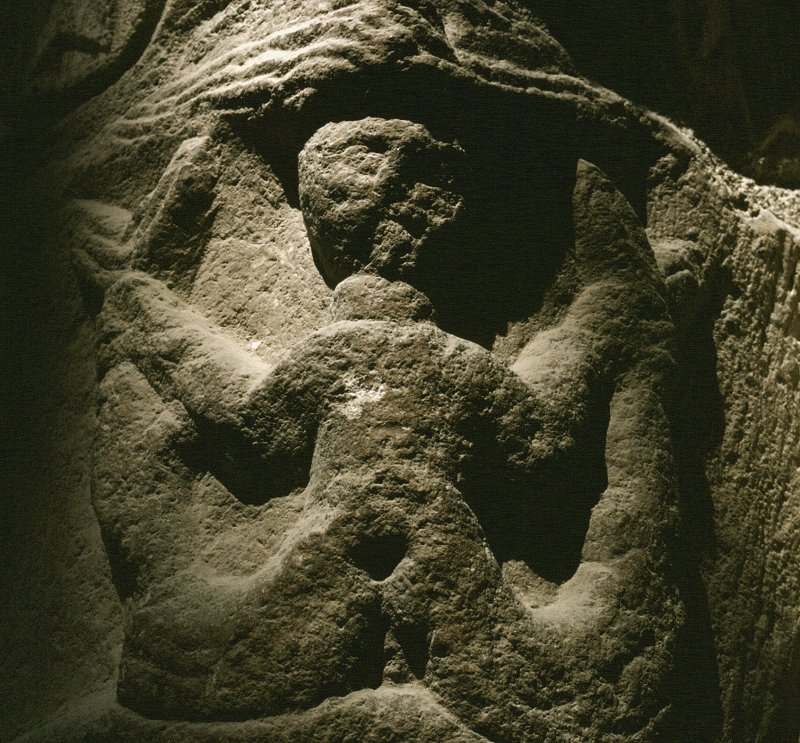 Compare first with ancient Luristan bronzes,
then with a more subtle French mermaid at Saint-Côme d'Olt (Aveyron), whose folded tails form a vulvic mandorla...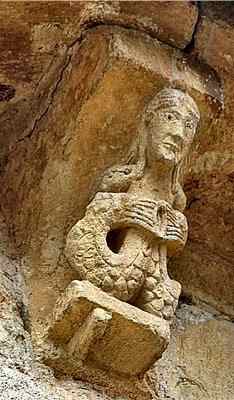 photo by Jacques Martin

...and with a rare tongue-sticking mermaid at Courpière (Puy-de-Dôme)...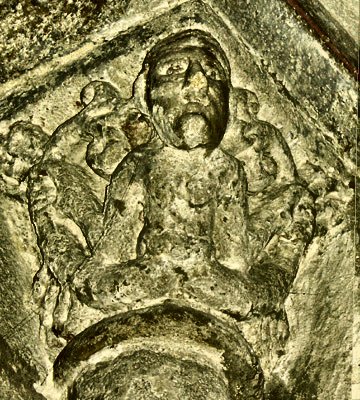 photo by Joël Jalladeau

...with this ambiguous example from Milan...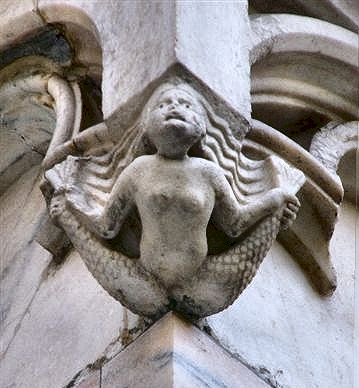 ...with another at Codiponte in NW Tuscany...

...and finally with this half-mermaid in Parma with horns and one leg ending in a ?claw
- which further establish the motif as one of serious sin.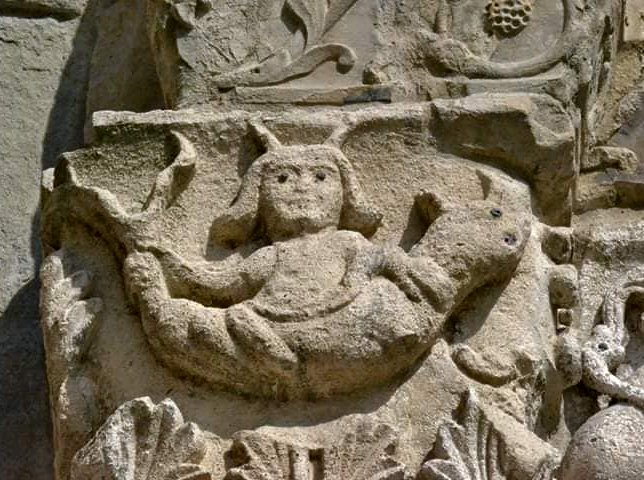 A more elaborate depiction of wickedness in the form of a mermaid
can be seen at the church of San Vicente de Serrapio, Aller (Asturias).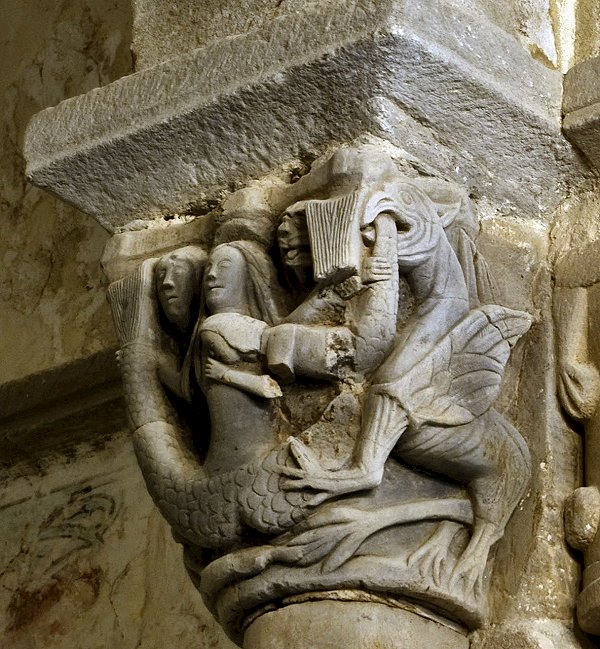 A Gryphon attacks her, biting her tail, and a human figure does something enigmatic to the upper part of her torso.
A tongue-stricking demon scowls over one shoulder...