.Wait for the applet by www.anfy.com to download & transform.

Metamorphotos by Anthony Weir
en langue

française
un travail de bénédictin
I am grateful to Julianna Lees &nbsp &nbsp(www.green-man-of-cercles.org),
Tina Negus &nbsp &nbsp(http://www.flickr.com/photos/84265607@N00/sets/72157600159376057/),
John Harding &nbsp &nbsp(www.sheelanagig.org),
Joël Jalladeau and Jacques Martin &nbsp &nbsp(http://jalladeauj.fr/obscenite/index.html),
for several important photos on these pages.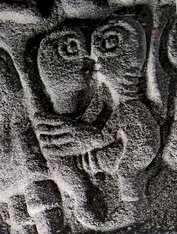 'Prudery is the worst form of Avarice'
Stendhal
'La pruderie est une espèce d'avarice, la pire de toutes'

This site emits no cookies.

since May 2013