Glendalough (Wicklow)

At the bottom right-hand side of the E window, and set sideways, in sylvan St Saviour's church
is the only Femme aux Serpents in Ireland, representing Luxuria within a triangle of beading.
The serpents' tails are, unusually, tightly curled. She is also crudely exhibitionist.
This photograph is slightly larger than actual size.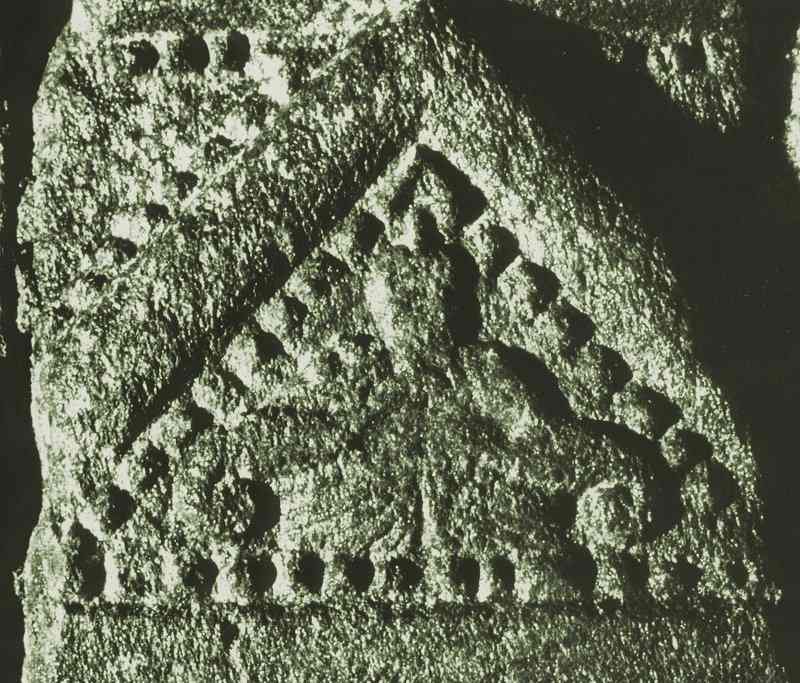 compare with a mermaid-Luxuria in Spain >

And compare with a striking Swedish example at Väte (Gotland): this figure suckles two large snakes,
while a toad and an asp are looking for nipples in her armpits: the sign of a witch.
This is truly a 'Witch on the Wall'.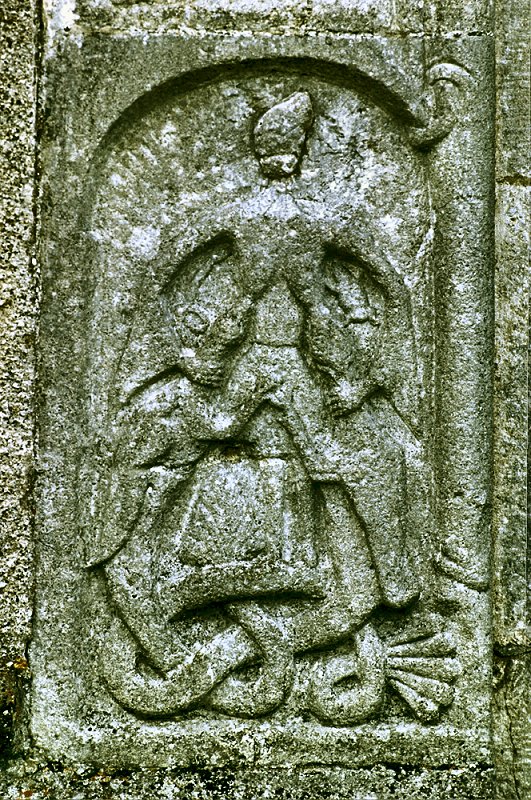 photo by Kjartan Hauglid
Compare also with interpretations and variations on the Luxuria-theme in rural Denmark >

The position of the carving on the E window of St Saviour's Church.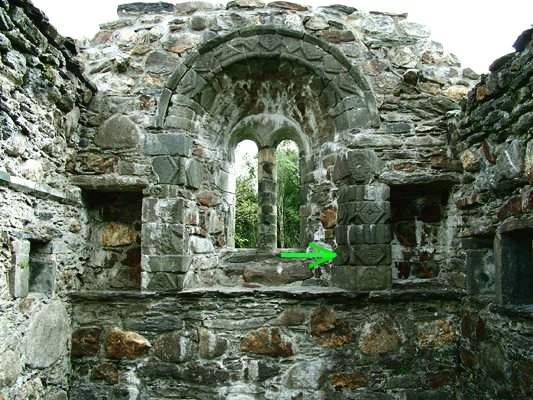 photo by Gabriel Cannon