Grantham (Lincolnshire)
St Wulfram's is a 14th-15th century re-building of a 12th century church
which replaced a pre-Conquest edifice dedicated to the 7th century Saxon saint.
There are two long and weathered friezes on either side of the nave, with corbel-like figures in high relief.
On the N side is this male exhibitionist atlas-figure,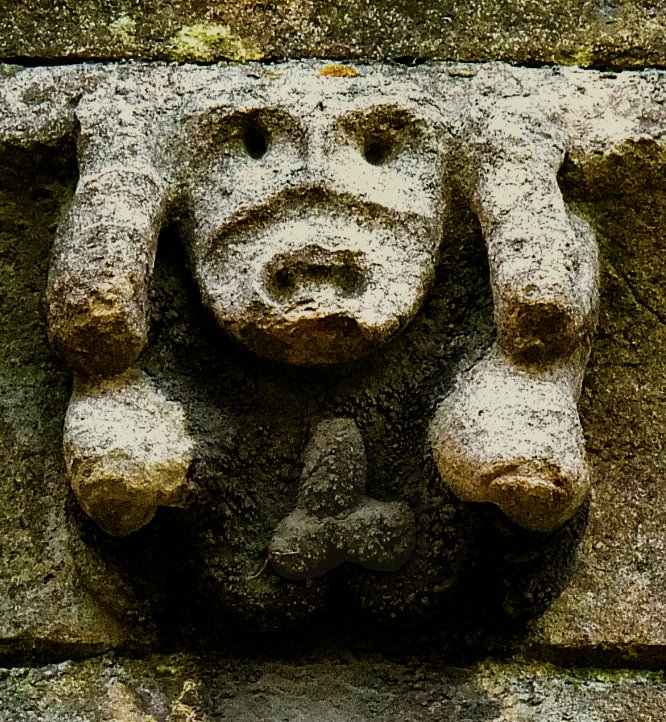 while on the S side is a female - or anal ? - exhibitionist...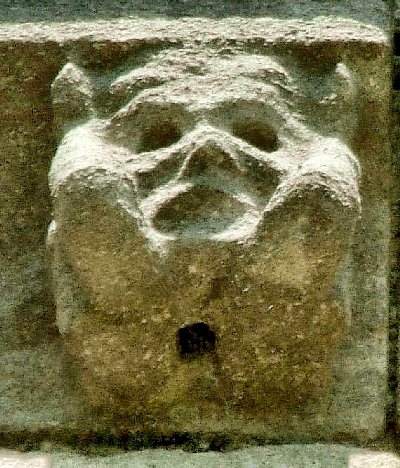 ...and a figure which the photographer, Tina Negus,
interprets as an acrobatic cocksucker with one leg missing.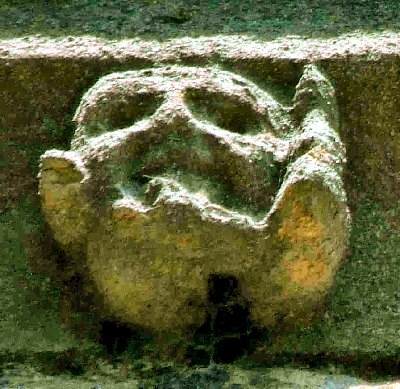 photos by Tina Negus

There are other corbels more difficult to interpret.
These three, however, though Romanesque motifs are carved in a 14th-15th century manner,
which makes me think that they are free copies of 12th century corbels on the earlier church.
Inside the tower, carved culs-de-lampe support the vaulting.
This one appropriately shows an acrobatic female and anal exhibitionist...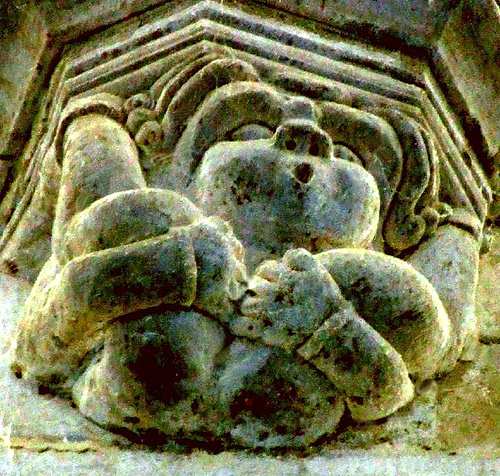 ...while another one shows this superb, revealingly-jacketed, acrobatic, tongue-sticking, feline male.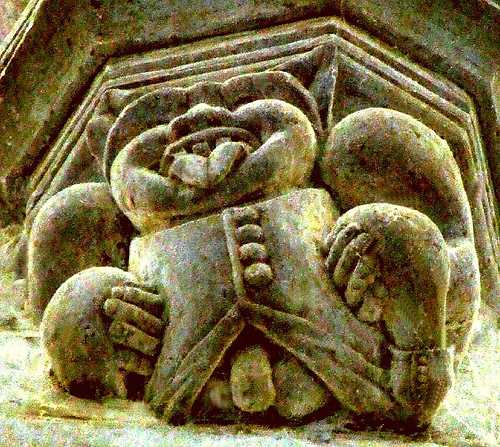 flash photos digitally enhanced by Tina Negus
of Romanesque motifs given 14th-15th century treatment.