Saint-Léger-en-Pons (Charente)
A megaphallic thorn-puller (Spinarius) with his right leg (broken at the foot) held up by his right hand,
thus revealing enormous apparatus of desire.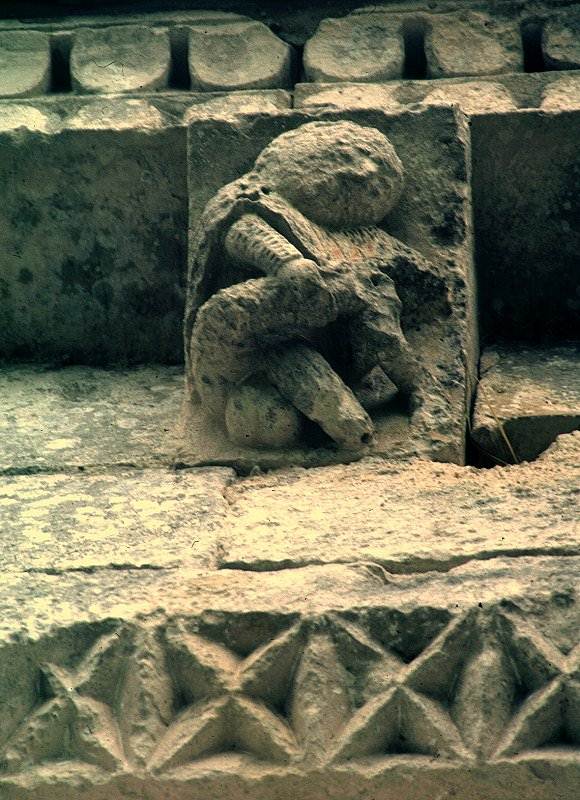 Compare with a female thornpuller at Béceleuf
and with a more worn male at Graimbouville (Seine-Maritime) in Normandy...
click for a corbel depicting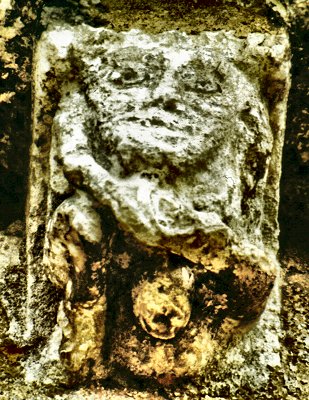 Avaritia on the same apse

...and this granite example at Monterrei (Monterrey) (Pontevedra).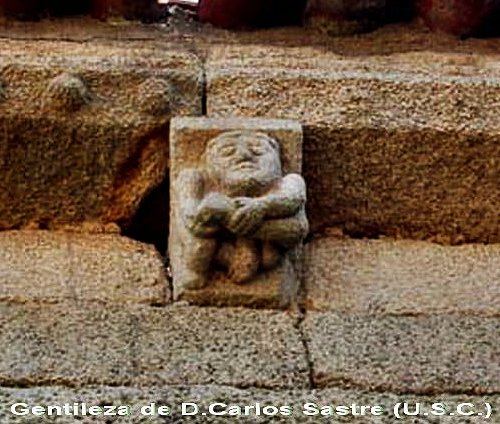 * * *
The famous Capitoline Bronzes (moved to the Capitoline Museum in Rome in the 15th century)
included the Spinarius athlete removing the thorn from his foot
in such a manner as charmingly to reveal his penis.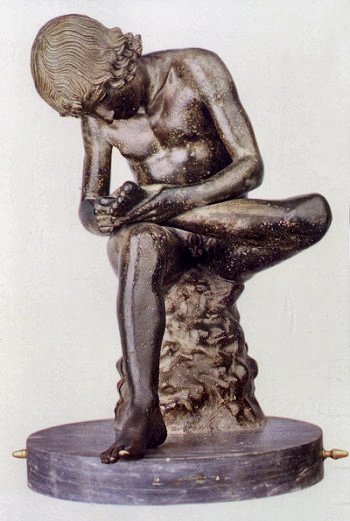 A good example of a late Roman depiction of the motif can be seen at the Musée Crozatier at Le-Puy-en-Vélay.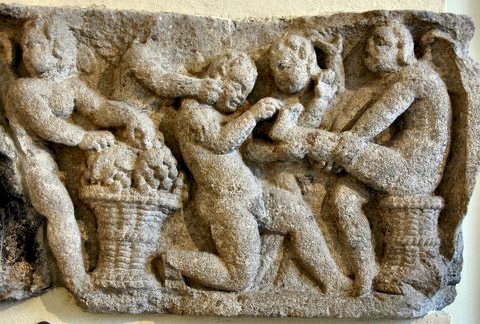 The scene is set during the grape harvest or a Dionysiac rite, or both -
but the man with the thorn is not exhibitionist, rather it is the man removing it for him.
Note that someone is pulling the latter's hair - or is it a tendril of a vine ?
In the Romanesque section of the same museum there is a fine example
from 800 years or more later, who, similarly, is not exhibitionist.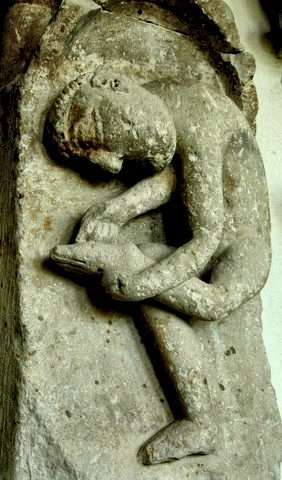 A discreetly-exhibitionist thornpuller dominates the wonderful façade of the church at Aregno (Corsica),
indicating how powerful this motif and its message were in the 12th century.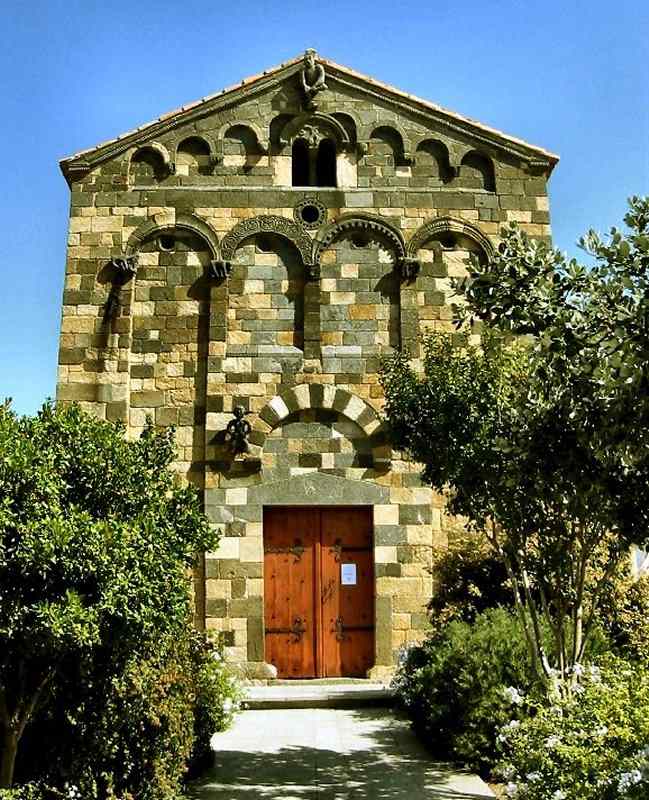 .
Click to see two more-obvious Corsican male exhibitionists.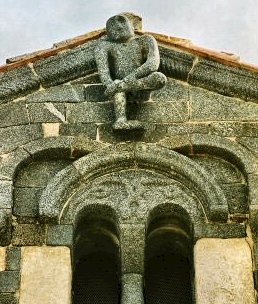 Note the entwined snakes over the window beneath.
A modern thorn-puller.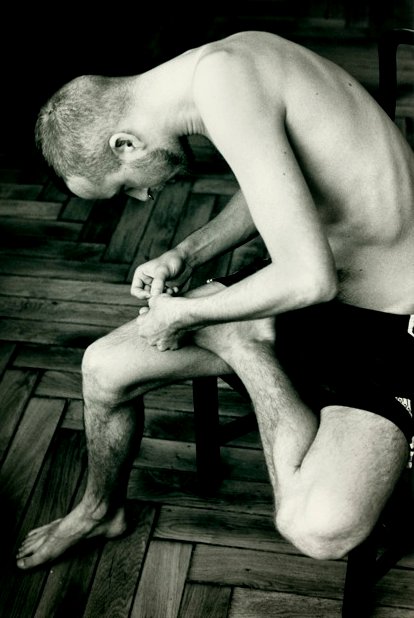 Wolfgang Tillmans - Anders pulling a splinter from his foot, 2004.
The Classical motif travelled to Northern India,
where a svelte and robed female heavenly being can be seen amongst the hundreds of figures
on the 11th century Parasnath Temple at Khajuraho (Madhya Pradesh)
removing a thorn from the sole of her foot.