Béceleuf (Deux-Sèvres)

1. A good example of the motif of the lecherous musician
who here is playing a dolio.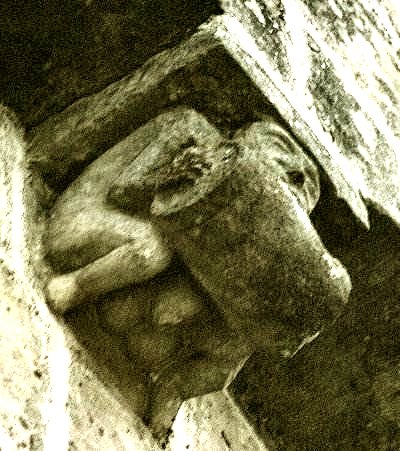 Compare with a corbel at Ventouse (Charente) photographed by Julianna Lees.

Note the mouthpuller on the right, the female tress-puller, the centaur-sagittarius shooting evil, and the lion killing the lecherous goat.
2. A rare example of a female exhibitionist thorn-puller or spinaria, obviously derived from the male version which was itself derived from a surviving Roman statue whose natural nudity shocked the mediæval mind.

This figure seems also to be masturbating.
Compare the male thorn-puller at Saint-Léger-en-Pons...

The Classical motif of the thorn-puller travelled to Northern India, where a svelte and robed female heavenly being of the kind known as surasandari can be seen amongst the hundreds of figures on the 11th century Parasnath Temple at Khajuraho (Madhya Pradesh) removing a thorn from the sole of her foot. Other temples where the surasandari is found include Ambika Mata temple, Jagat.
A similar Spinaria can be seen at Barcena de Pie de Concha (Cantabria) in Spain.
She also seems to be masturbating.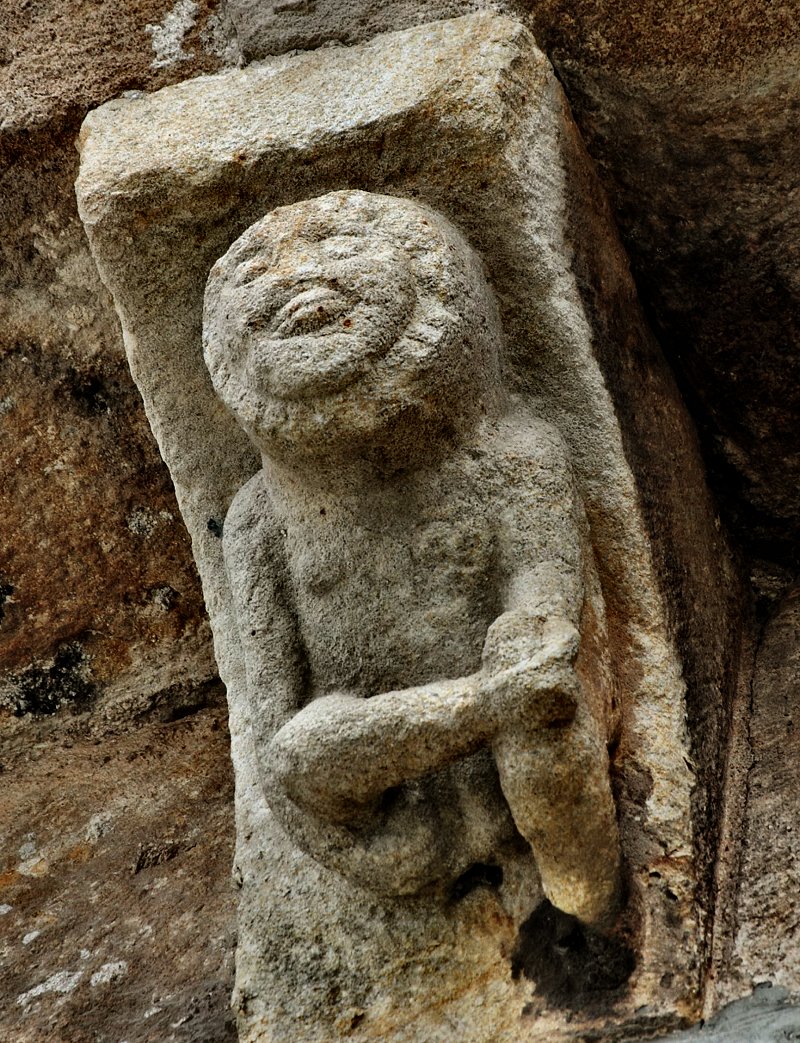 photo by Fernando Garcia Gil

This sadly damaged example is somewhere in Spain...
(https://www.panibericana.com/2018/01/21/erotismo-sexualidad-canecillos-medieval-iglesia/)