Santillana del Mar (Santander) - interior capital.


Cantabria in Northern Spain has a rich assortment of amazing depictions of lust and lechery. Two Collegiate churches especially feature such carvings - presumably for the education of the student priests - at Santillana and at Cervatos to the south in Palencia. The larger carvings at Santillana are on interior capitals and concentrate impressively on the phallus, while at Cervatos, close on 100 exterior corbels (plus some exterior capitals) feature exhibitionist acrobats and apes, megaphallic men and coupling beasts and humans (both hetero- and homo-sexual).

It is possible that the 12th century 'Reconquest' of most of Northern Spain and Portugal involved a great deal of raping and looting. On the other hand, the number of megaphallic, circumcised apes (often yoked or chained) clearly indicates the usual dreary Christian triumphalism over Islam.

The acrobatic female and megaphallic male below are two of the corbels at Cervatos.


The illustrations on this page come from Románico Erótico en Cantabria (1988) by Ángel del Olmo García (Licenciado en geografía e historia) and Basilio Vara Verano (Médico-sexólogo), whose bibliography includes no book published outside Spain.
Santillana del Mar: a megaphallic harp or rote-player.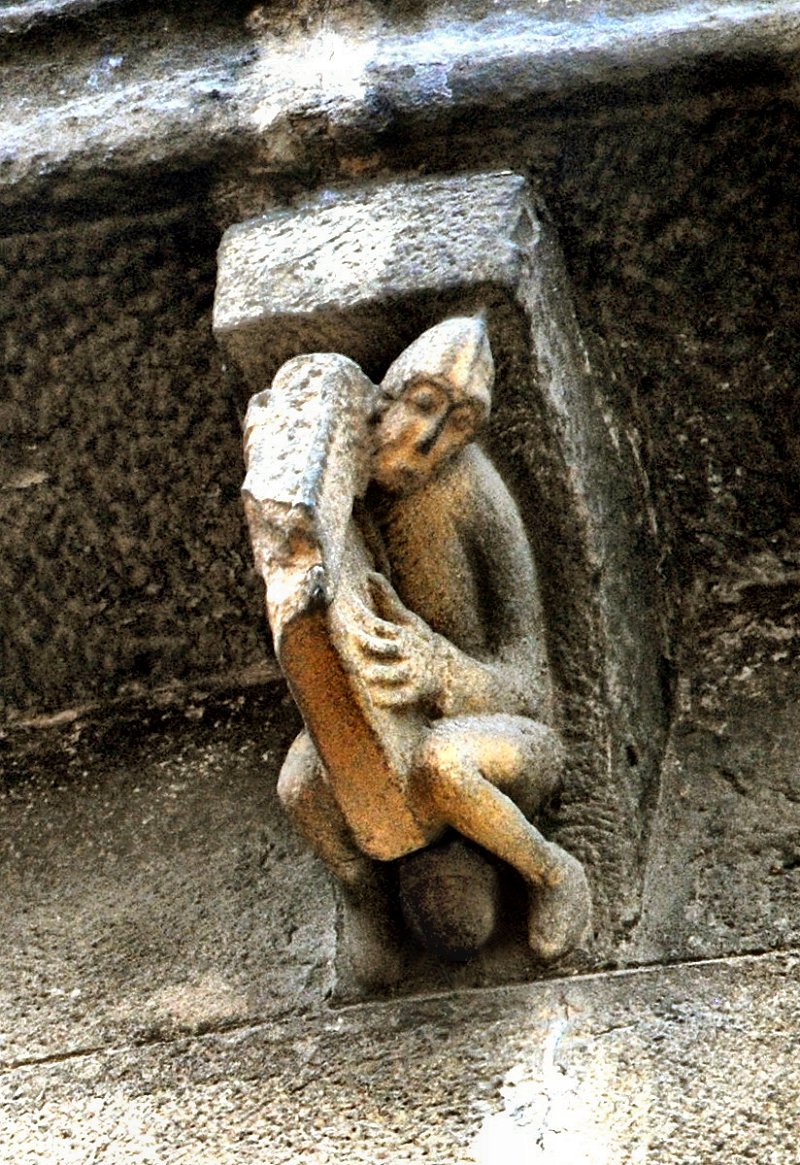 photo by Fernando Garcia Gil

Another corbel from the same Santillana church, preserved in the little museum.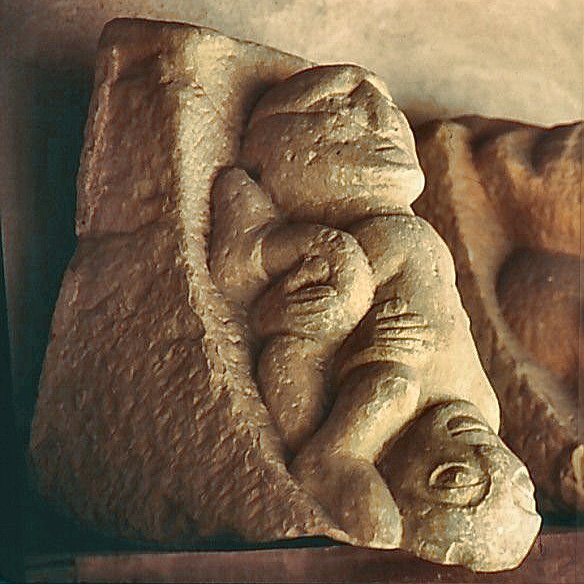 photo by Carmen
Compare the megaphallic masturbator on a corbel (canecillo) at Elines, not far away...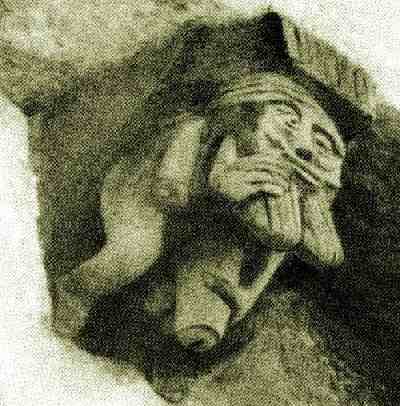 ...and the female exhibitionist acrobat on an interior capital at Villanueva de la Nía in Palencia.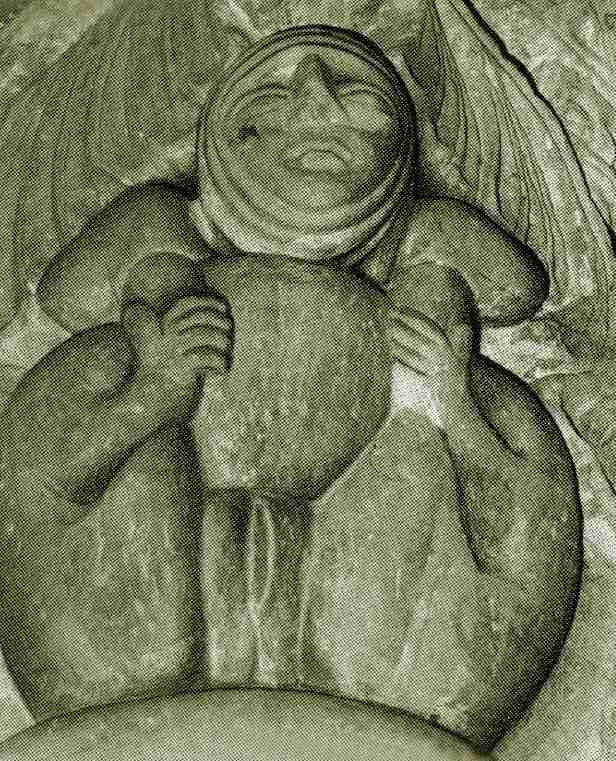 Click here for a web-page in Spanish about "erotic Romanesque carvings" in southern Cantabria
with photos, including one of the female exhibitionists on window-capitals at Cervatos.