Studland (Dorset)
The corbel-tables of the Romanesque nave of the parish church are typically Western French Rustic in style,
(specifically Poitou-Saintonge - the area North of Gascony and South of the Vendée
between the river Vienne and the Bay of Biscay)
and include some interesting depictions of carnal sin.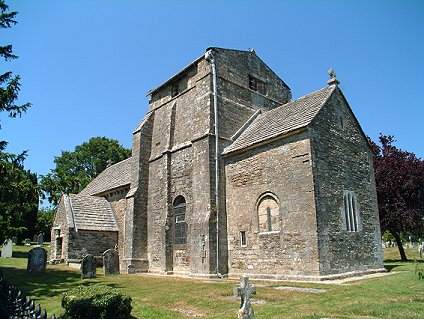 On the North side: a male representing Concupiscentia whose penis has been hacked off,
thus making him look like Avaritia: the wealthy man with a money-bag
(in French the old word for purse (bourse) is also the word for scrotum).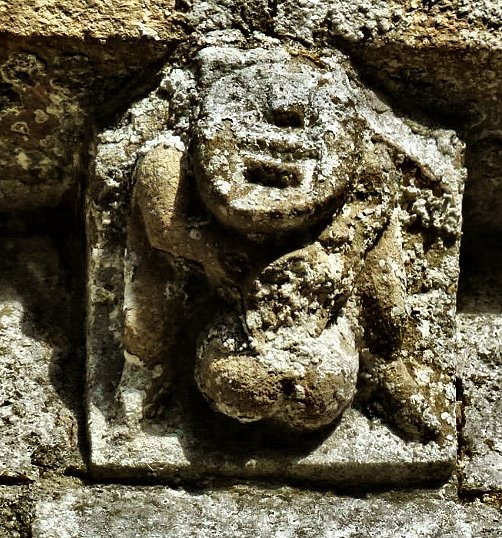 On the South side, a coupling and kissing couple (both male ?)
and a pair of heads, one of which is a fine mouthpuller.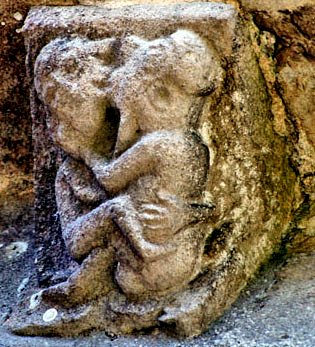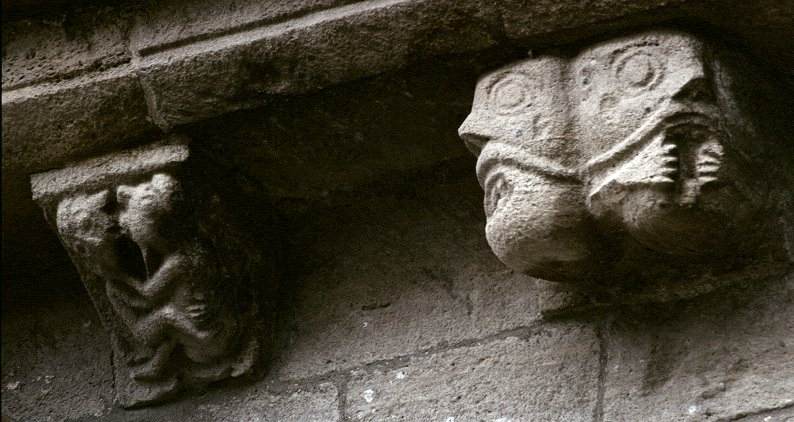 Compare the mouthpuller with one at Twywell (Northamptonshire).
Kissing couples are images of licentiousness, as shown by hundreds of corbels like this French one at Moussages (Cantal)
where the sinning lovers are about to be swallowed by the jaws of Hell as symbolised by a monster.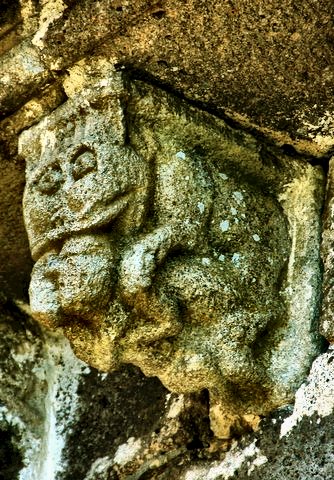 A double quoin-corbel with mouthpuller.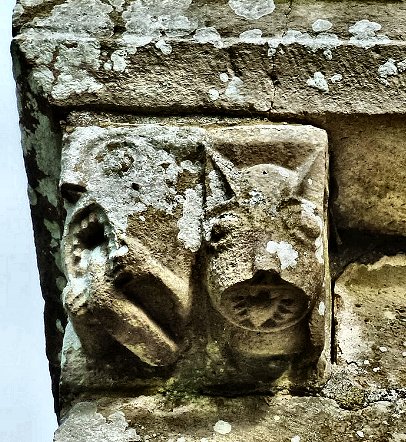 Also on the South side, a vulva-pulling female (left) with her head cocked 90° and her clitoris strongly indicated.
The figure on the right may be a musician - a category of person who was considered to inflame the passions.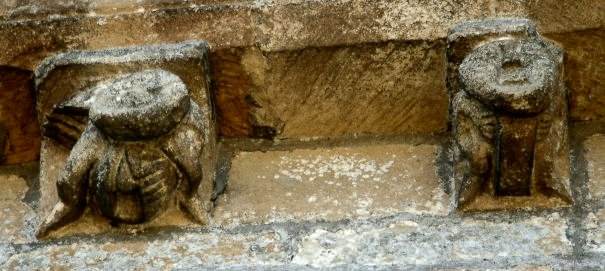 click the picture to enlarge the female
Not far away from Studland
is another Romanesque church at Worth Matravers
which also has corbel-tables, probably carved by the same craftsmen. On them are acrobats,
heads and beasts. The North corbel-table features this female exhibitionist.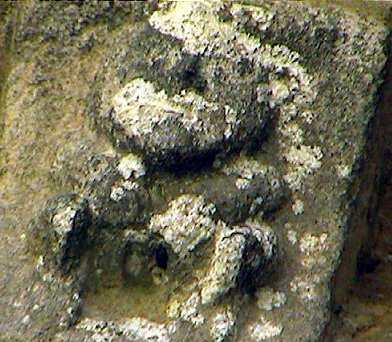 photos by John Harding, Keith Jones and Jacques Martin