Tollevast (Manche)

This interesting example of a mouth-puller, near Cherbourg, is above a window and the main doorway in the West gable of the church.
Among the corbels above the nave is this strange carving which defies interpretation.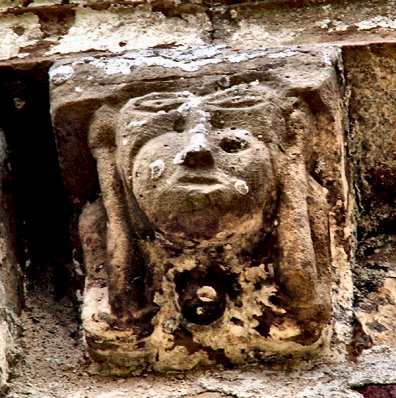 photo by Julianna Lees
Inside the church are fine specimens of mouth-pullers and beard-pullers,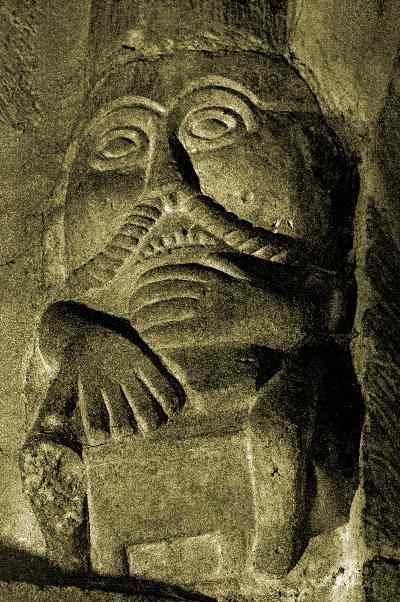 ... and this discreet hermaphrodite (?) exhibitionist surmounted by beasts
- perhaps a hare and a dog.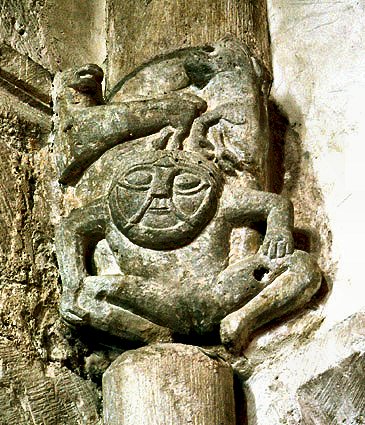 photo by Julianna Lees

There are more exhibitionists on the outside of the nearby church of Martinvast.
A Spanish mouth-puller on a corbel >
A Scottish mouth-puller on a corbel >