Tullavin Castle (Limerick)

Many of the Irish female exhibitionist figures known as Sheela-na-gigs
are on castle walls, sometimes above or beside the doorway,
sometimes as much as twenty metres above the ground.
Many are also on quoins, often set sideways, as at the castle of Doon in county Offaly.
This quoin-carving is at a height of over six metres,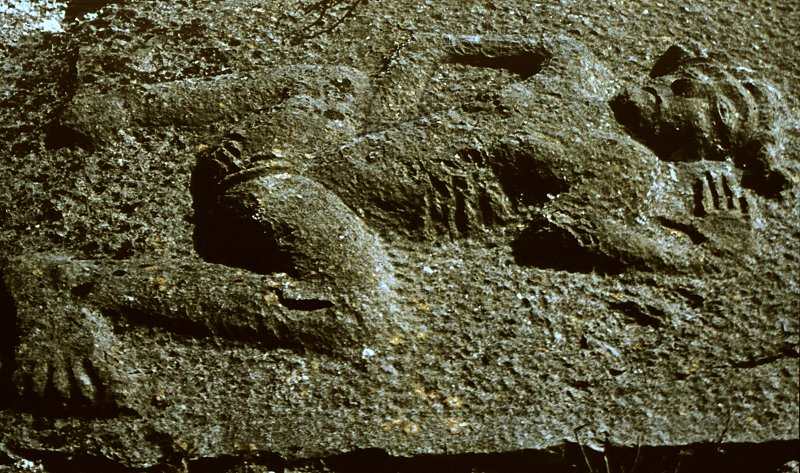 and belongs to a group of Irish female exhibitionist figures which feature one hand pointing to the head,
while the other indicates or actually is inserted in the vulva.
Ribs indicating emaciation are also common,
as is the asymmetry of the stance.
Other figures in this pose are at Kiltinane, Benekerry, Killeagh, etc.

click for a view of the castle itself with the figure indicated by an arrow
or