Kiltinan or Kiltinane Church (Tipperary)


This figure was stolen in 1990.
As at Tullavin Castle, one hand is up to the head, another indicates the vulva,
and the stance is nicely asymmetrical.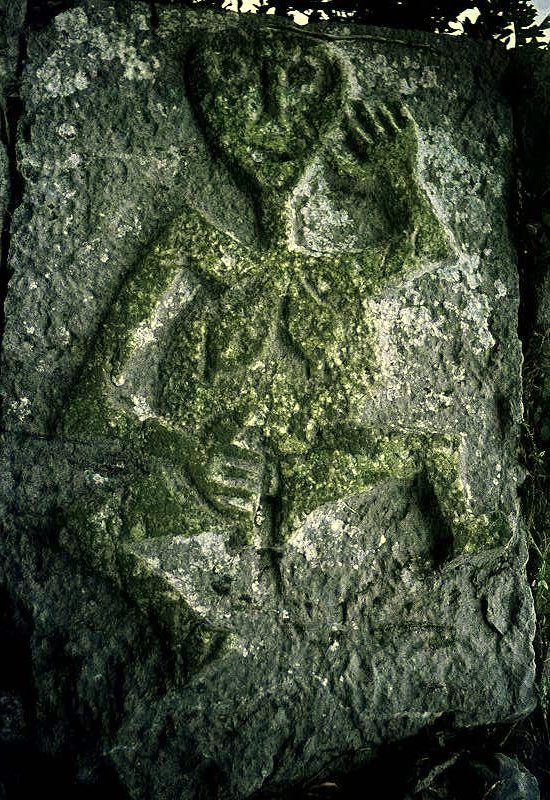 It was set sideways on a quoin.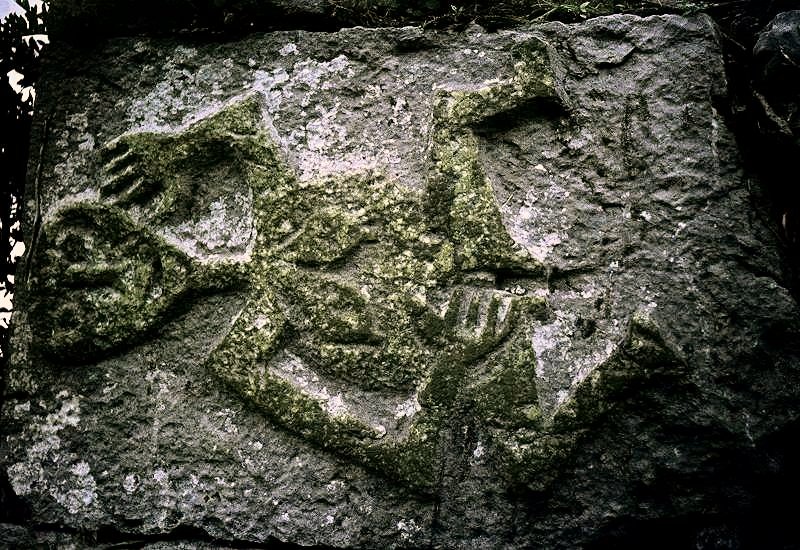 compare with the Indian motif of the dancing god or goddess >

The vogue for setting these figures sideways may have been influenced by figures of devils, tempters and sinners,
also set sideways, on the friezes which accompanied the corbel-tables of some English and French Romanesque churches

as at Villers-Saint-Paul (Oise)...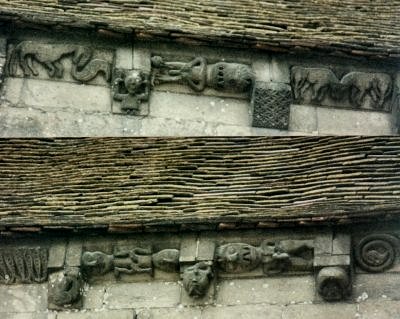 ...and Etton near Beverley, East Yorkshire.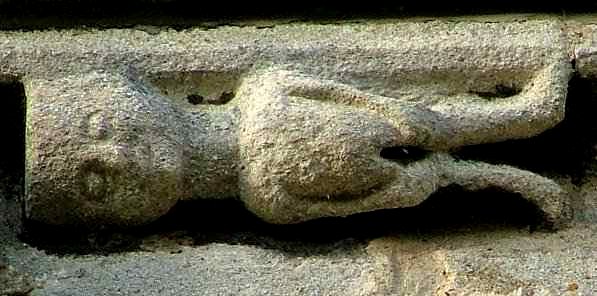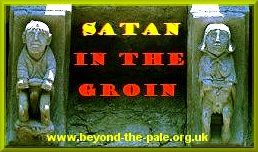 This was one of the earliest figures to be 'identified' as a sheela-ny-gigg.
The term first appears (twice) in 1840 in Volume II of the Ordnance Survey Letters of John O'Donovan, pages 541-549.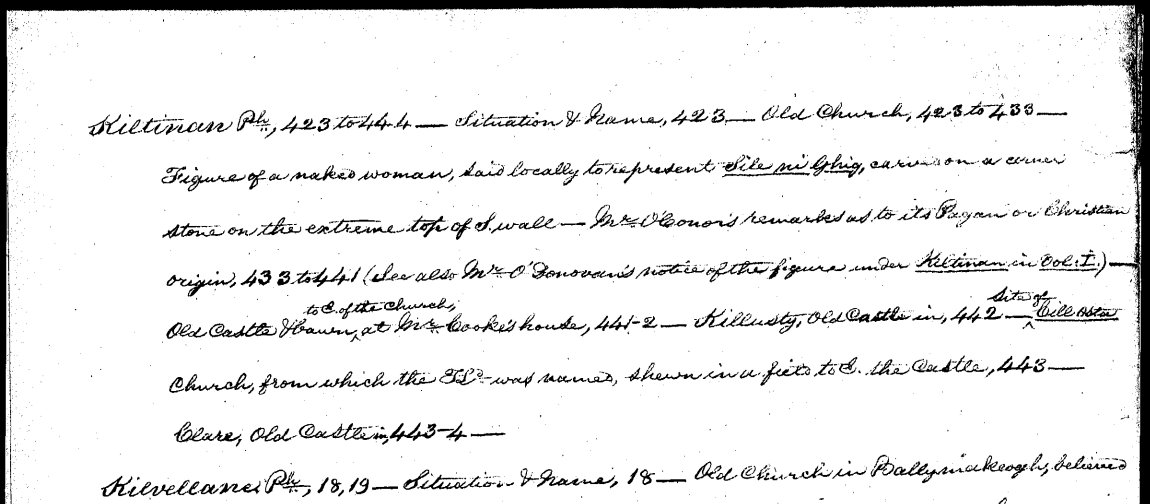 Mention of the Kiltinan figure by John O'Donovan.
"Kiltinan - Figure of Sheela-Ny-Gigg spoken of by Mr [....]
sculptured in corner stone in W gable of Kiltinan Old Church near Fethard.
Said by tradition to have been set up to annoy the [....)
Similar figure on a corner stone of Ballyfinboy old castle near Borrisokane,
and also on Castle of Shane in Queen's Co. [Offaly] [....]
see the figure of sheela-ny-gigg mentioned by Mr O'Conor under Kiltinan Pk in Vol II."
His colleague, Thomas O'Conor, described and pondered thus on the same figure :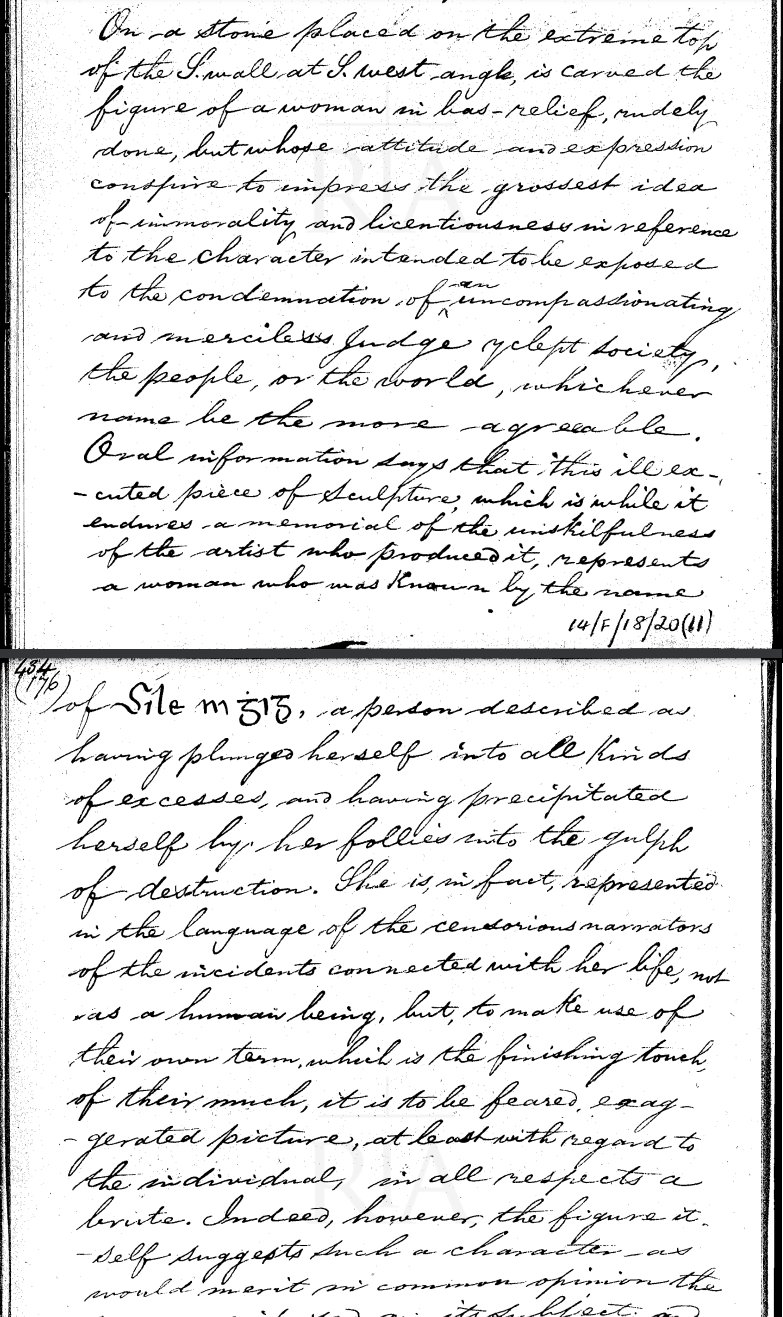 The above is part of a nine-page disquisition on the previously-unrecorded phenomenon.
Click to read the complete text here.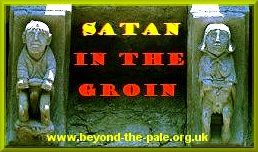 Entries in O'Donovan's index.
It was not far away from Kiltinan[e] that the name first arose in the mid-19th century, when a local man
was reportedly asked about a 'lewd figure' on the ruined church at Rochestown.
His mumbled reply to the antiquarian was recorded as: It's just an oul' sheela-na-gig.
He might equally have said: It's just an oul' thingumajig.