Kiltinane Church (Tipperary)

A sideways-set quoin-figure - which was stolen in 1990. As at Tullavin Castle
one hand is up to the head, another indicates the vulva, and the stance is nicely asymmetrical.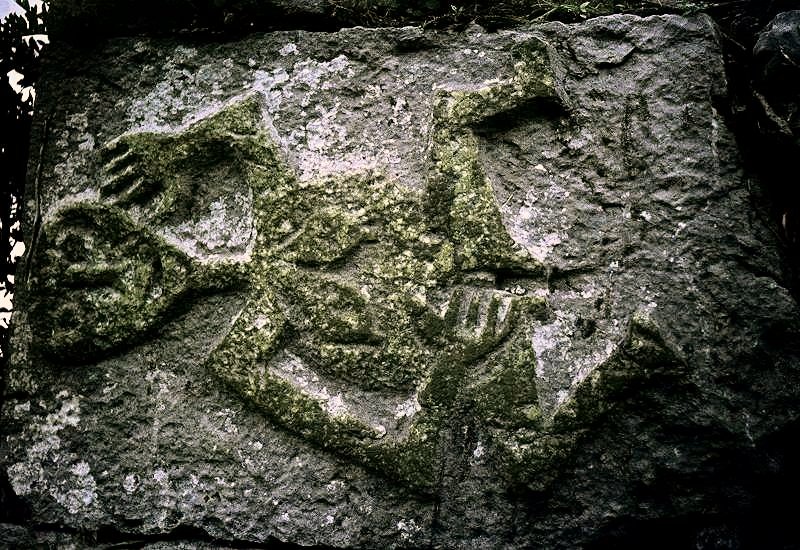 compare with the Indian motif of the dancing god or goddess >

The vogue for setting these figures sideways may have been influenced by figures of devils, tempters and sinners,
also set sideways, on the friezes which accompanied the corbel-tables of some English and French Romanesque churches

as at Villers-Saint-Paul (Oise)...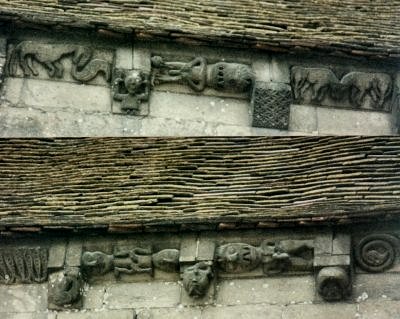 ...and Etton near Beverley, East Yorkshire.