Zutphen (Gelderland), Netherlands
This figure is now in the library of the church of St Walpurgis which was founded around 1100,
and has since been altered and partially destroyed. The library was added in 1550.
After the Reformation the church changed from Catholic to Protestant
(like most in the United Provinces, where Catholic places of worship were actually hidden)
but the library remained, though many of its books were destroyed.
read about the library here
The culs-de-lampe or bracket-corbels of the library show religious themes,
apart from this one which was removed at some time in the past to prevent shock and offence.
One of the old dark-red tiles of the library floor shows a dog's footprint - said to be that of the Devil -
which may (or may not) have a bearing on this amazing sheela-na-gig carving, which,
from appearance alone, could date from any time between 1150 and 1550.
The vulva is deeply-incised, and the figure (like that at Marienhafen in NW Germany) is of the Saint-Vivien type.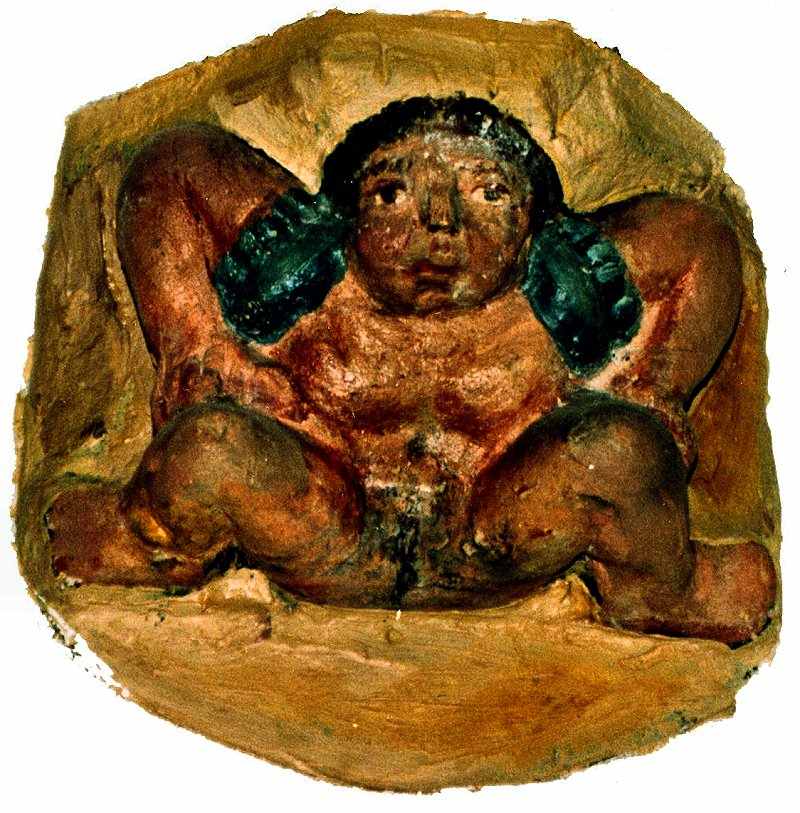 photo and information from Dick Heijungs