What remains, miraculously, of St Manchan's Shrine,
formerly kept at Clonfert Cathedral (Galway),
and now in Boher Church, near Lemanaghan (Offaly)
where the saint practised his faith.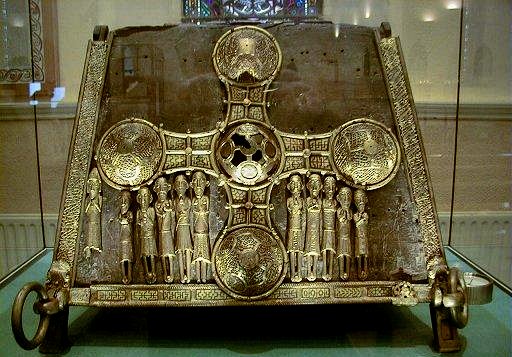 The two rightmost figures are tongue-stickers, and one of them is also a beard-puller.
This shrine is a masterpiece of Romanesque metalwork.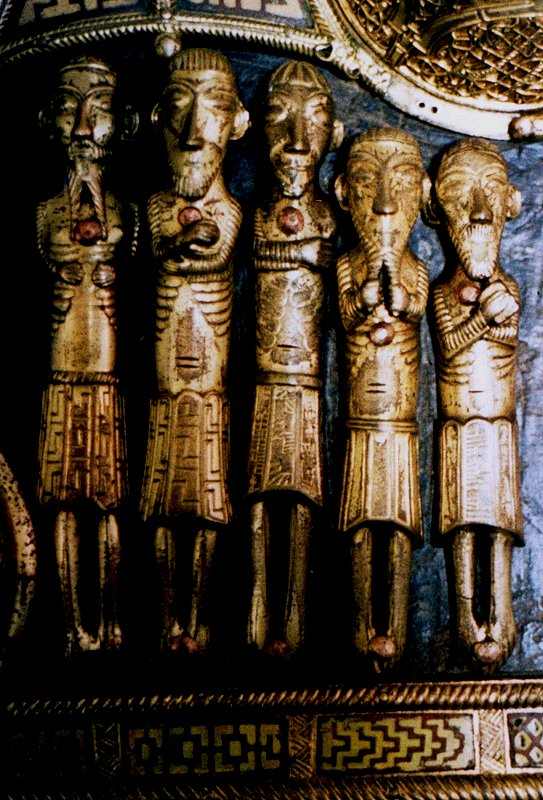 Click for another (but Continental) Romanesque beard >
and for a remarkable English beard-puller >
Compare with this African ivory comb from the former Belgian Congo,
seen in Le Temps des Choses, Saint-Antonin-Noble-Val in 2008.