Ballycloghduff (Westmeath)

Perhaps a Séamas-an-bhuid or Lusty Man ?

The strange Irish gate-pillar figure holding a key, which is
perhaps as much as five centuries later than the Romanesque exhibitionist carvings.
Compare this figure with...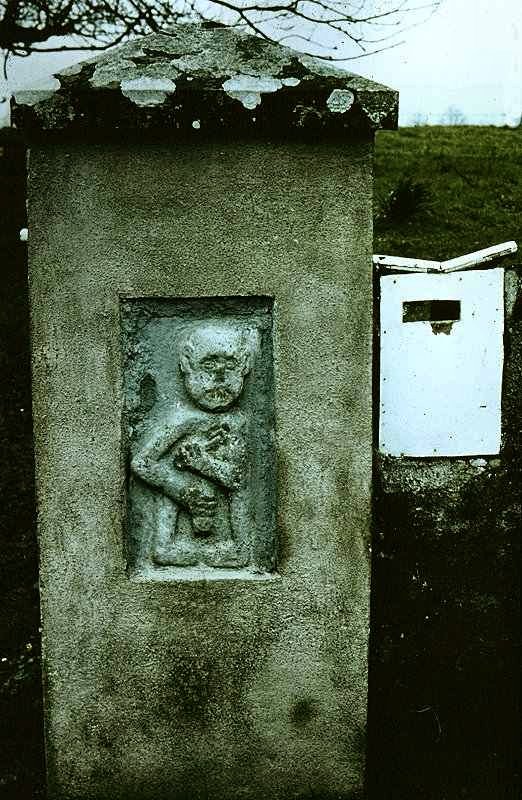 ...another remarkable key-bearer at Broadford, county Clare, sawn off at the waist...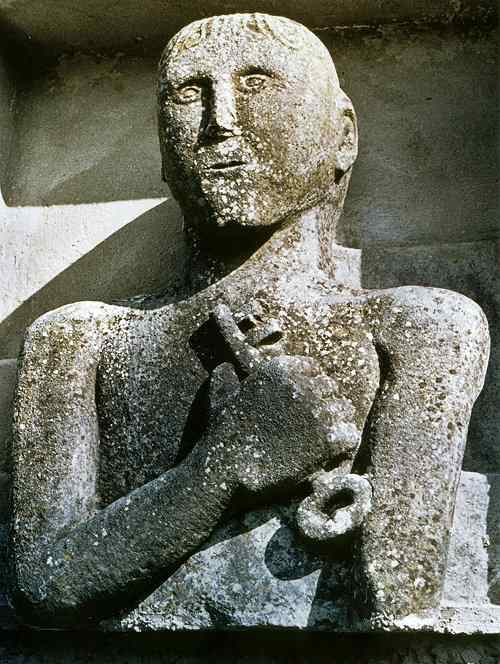 and so possibly exhibitionist also before it was mutilated.
Compare both figures with a key-carrying figure on a Mithraic altar from SW France.

Compare the Ballycloghduff Lusty Man with the male on the Romanesque doorway at Saint-Front-sur-Nizonne in France.

click for another remarkable post-Romanesque phallic Irish carving >