West Knoyle (Wiltshire)

The church at West Knoyle dates from the late 12th and early 13th centuries.
and, adorning the tower on the corner directly opposite the main entrance to the churchyard,
is this monstrousfeet-to-ears, testicle-licking anus-displayer in a very 13th-century style..
It is in much the same position of feet to ears as another testicle licking anus shower at nearby Mere some 3 miles distant.
On the right adjacent corner there is a carving of a dog with its head between its back legs licking its genitals.
These carvings are evidently a pair of variations on the same theme:
the bestial, concupiscent man acting like a dog.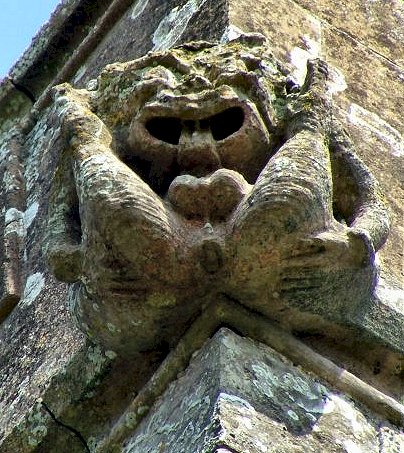 The figure at Mere, nearby.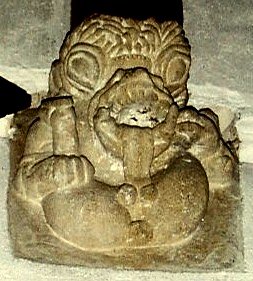 photos by John Harding

Compare with a corbel at Chauvigny (Vienne).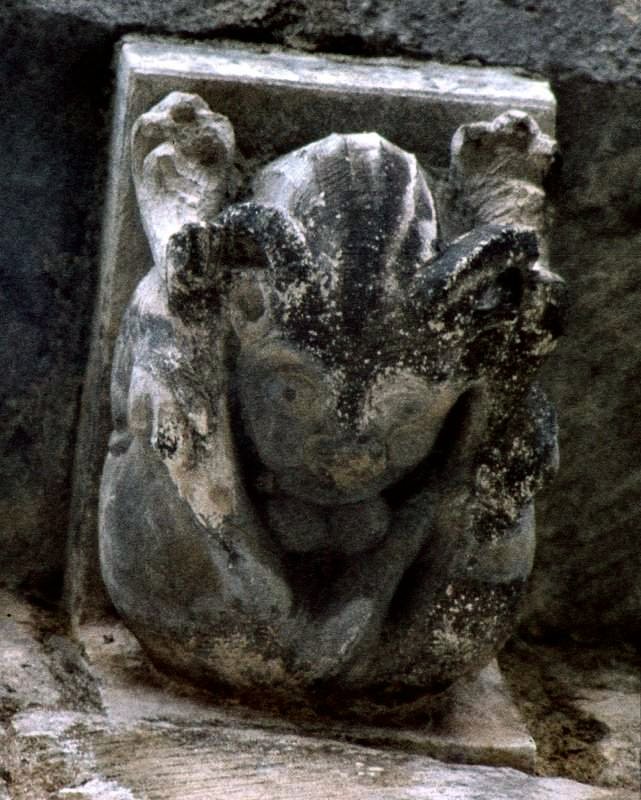 See also Mauriac (Cantal) for more autofellating beasts.