Margam (South Glamorgan)

This amazing water-spout is in the Margam Stones Museum in Swansea
housing what survives of Margam Abbey. It is described as 15th century in the museum,
but, from the face and eyes, it could, indeed, be as early as the late 12th or 13th.
When I went there many years ago I found the museum closed, and I could not wait another day -
so I went away unaware that the figure is a gargoyle.
I am indebted to John Harding for the following information and photos.
Set upright, the figure can clearly be seen as an ithyphallic exhibitionist. Two beasts appear to be biting his nipples - but in fact they are the man's feet, doubled back in a wonderful Yoga position.

Set as it originally was, head-first into the abbey wall - and looking not unlike the Abson man, you can see (as you could not when it was in situ) that the figure is also prising its buttocks apart to reveal an arsehole which is also a water spout. Altogether, it is a very witty and lewd carving.
More pictures on John Harding's website

Compare it with a gargoyle in situ at Autun (Saône-et-Loire)...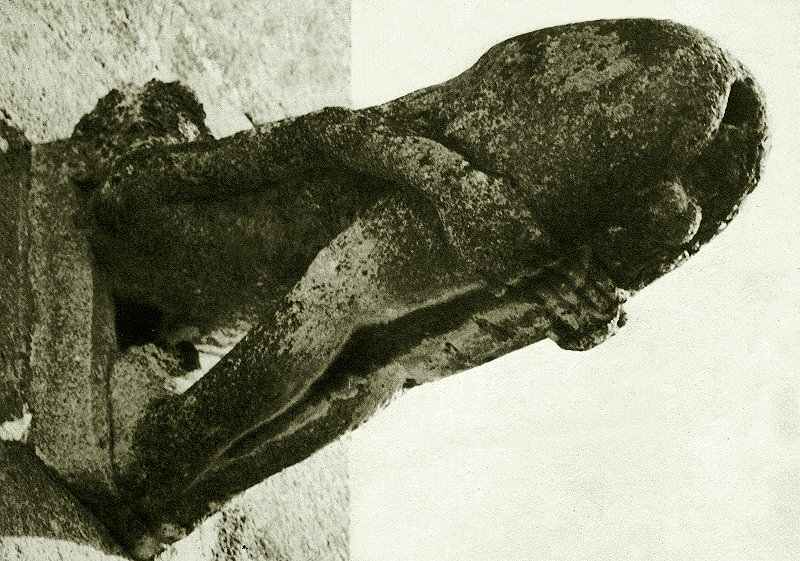 ...and with a moon-faced one on a house in Bruniquel (Tarn-et-Garonne).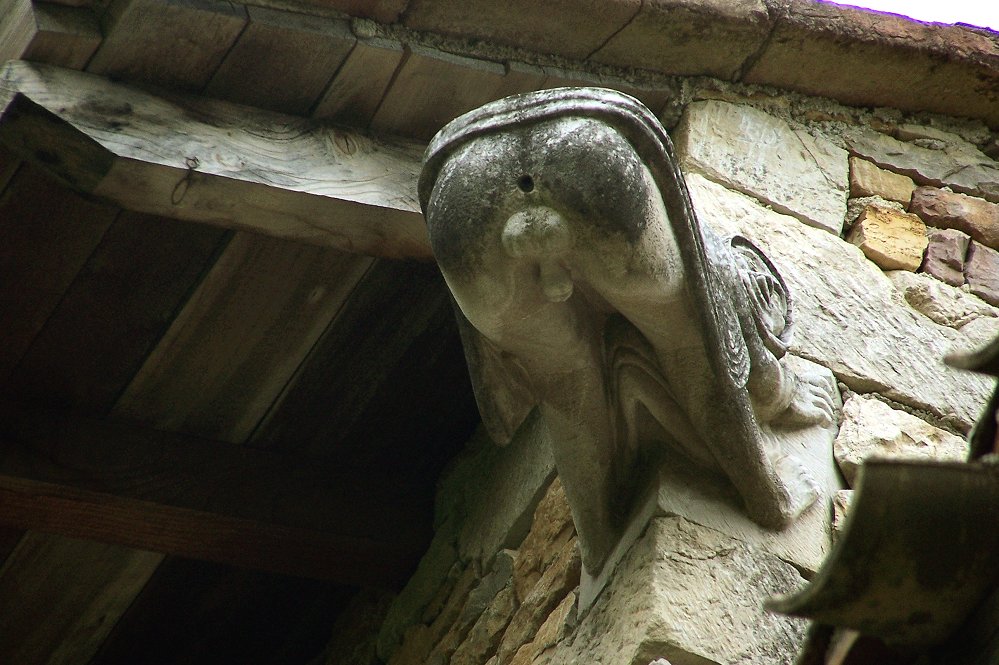 Other church towers have male exhibitionist gargoyles. In Lincolnshire alone there are at least four
(as photographed by Tina Negus):
at Colsterworth, a church which has several exhibitionist figures,
Ancaster (which also has a female exhibitionist and related corbels such as musicians and a bearded male couple),
Rippingale, and Syston.

They are probably widely-distributed, for my colleague Kjartan Hauglid has photographed some on the island of Gotland in Sweden: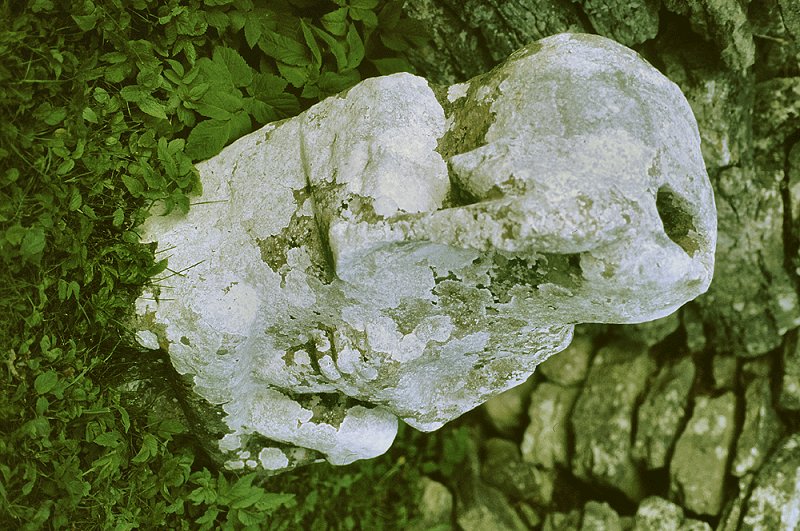 Lokrume (Gotland)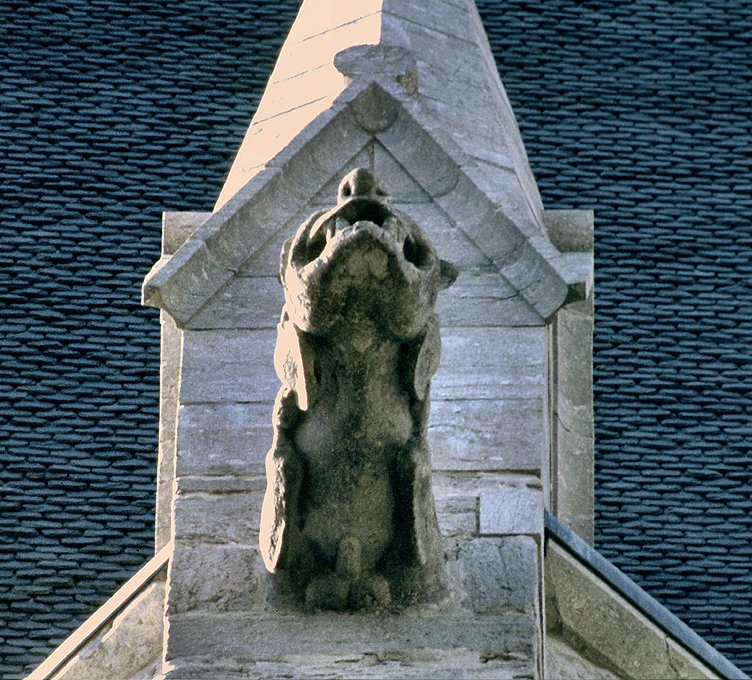 Dalby (Gotland)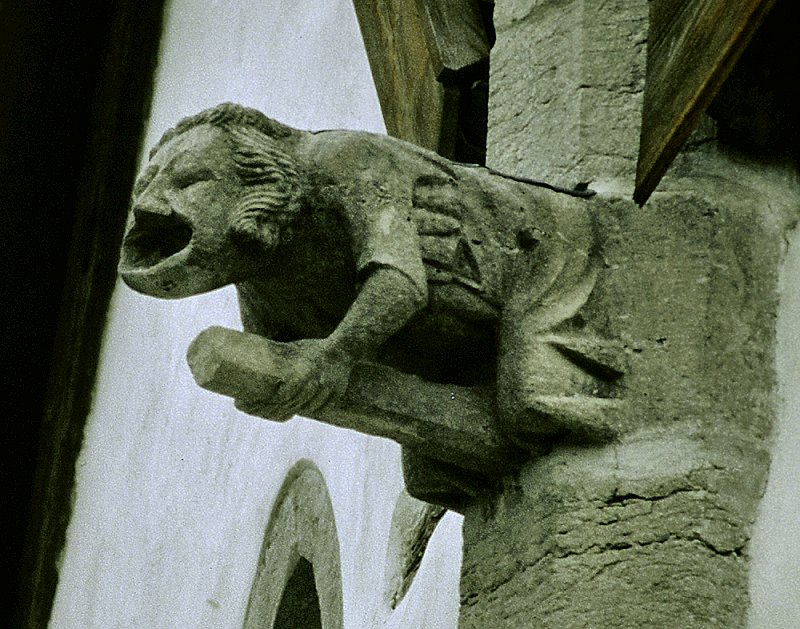 Lärbro (Gotland)
Compare with an earlier ithyphallic figure, in France, from the 12th century >
and a completely different kind of male figure in the Outer Hebrides >