Rodel or Rodil, Isle of Harris (Scotland)

Set over 4 metres high on the E side of the tower of St Clement's church (16th century, rebuilt in 1784),
below a window and framed by the string course above the roof of the nave,
this weathered female uniquely holds a small animal (lamb or dog ?) on her knee.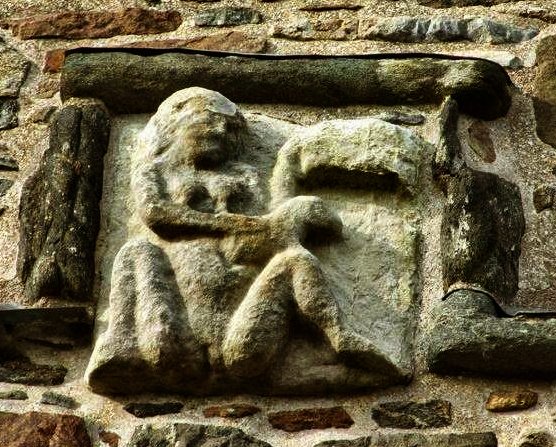 A little lower, on the South wall of the tower is a jacketed figure with trews:
a male exhibitionist (Séamas-an-bhuid) known (in Gaelic) as The Lewd Man.
It is about a metre from the quoin, half-way between it and the late 15th (or early 16th) century window,
and is completely different from the Lusty Men at Abson in Gloucestershire (England) , Margam in South Glamorgan (Wales)
and Ballycloghduff in county Westmeath (Ireland).

photograph by Leanne Schubert, 2017.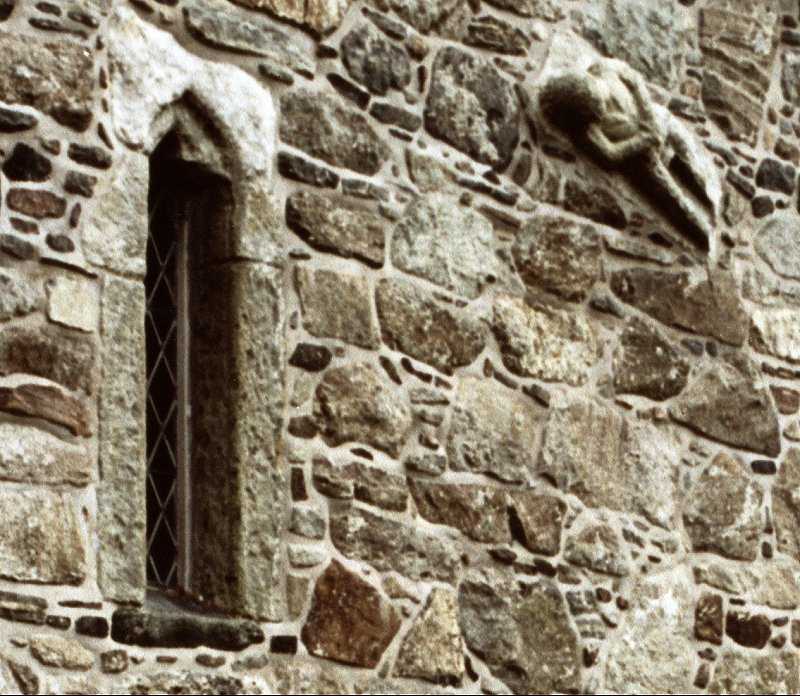 Compare with an Irish figure set sideways on a quoin >
A general view of the church from the SW,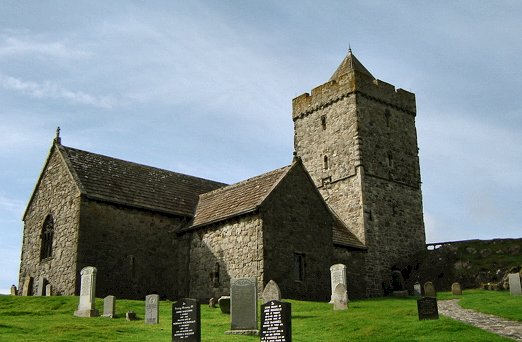 and from the NW.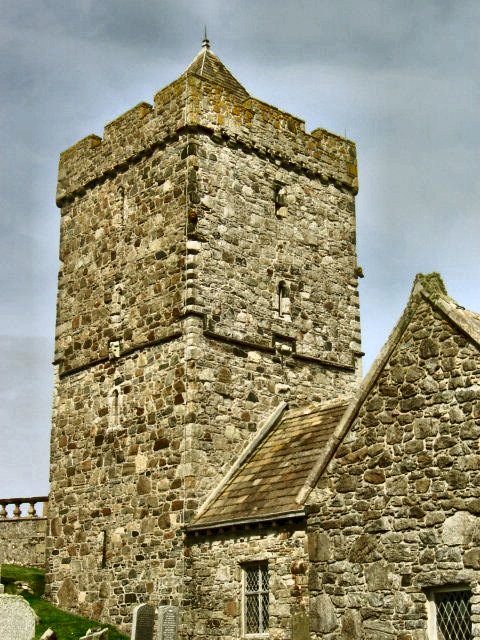 An interior view.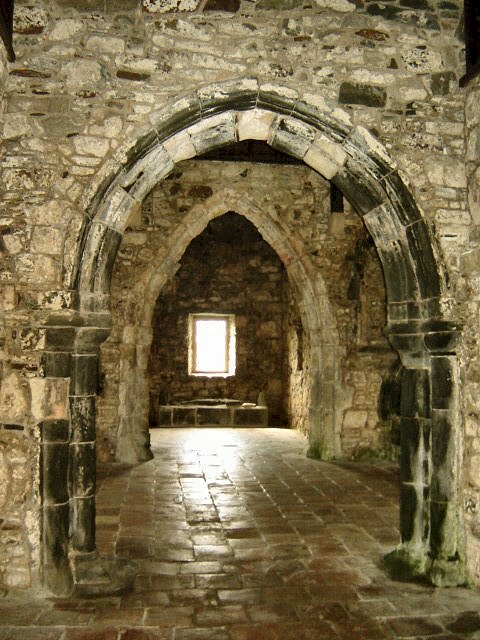 photographs by Frank and Richard Scovell
<< BACK<<